A person's first triathlon can be daunting.
There's the open water swim with people kicking and fighting for space. And the ingestion of lake water. There's the pressure of transition and doing it quickly. Biking seems as easy as, well, riding a bike but doing it with others around might be more challenging. Running on wobbly legs after exercising is tons of fun on its own, or so I've heard.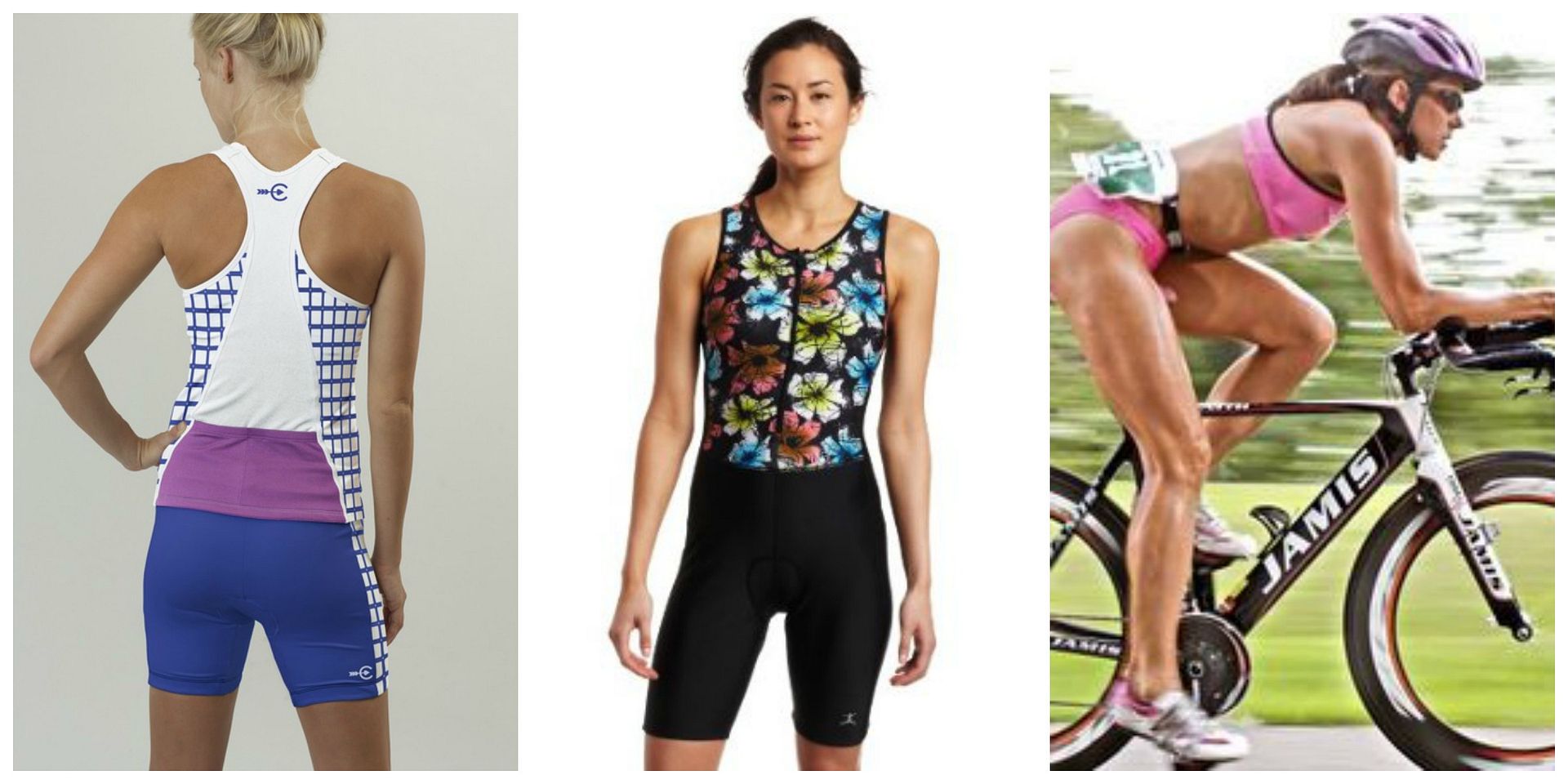 But deciding what to wear can be just as overwhelming. There are so many options, and it's easy to think that you
need
the wet suit, tri suit, clip shoes and fancy glasses for a short event that you aren't even sure you will like. Before you know it, you've spent triple the race fee for a one-time thing.
Here are some budget-conscious options procured from my local triathlete friends and the internet.
Swimsuit/swimsuit combo
. A sports suit is a must if you are doing any kind of tri training, and it can easily get repurposed for the event. Swim in your training suit and pull on a pair of shorts - running or tri - in transition one. There's no need to change after that. For the brave, it's possible to do a sprint in just the swimsuit.
Sports bra-short combo
. A one-and-done choice, women comfortable with bare mid-driffs can don a sports bra and tri or compression shorts for the swim. Beware of built-in padding, though, as it is sure to absorb water and make for some interesting bounce on the run. For a bit of modesty and sun protection, throw on an athletic top in transition one.
Running shoes
. Clipless pedals and shoes allow cyclists to have a more efficient stroke. For a sprint triathlon, though, the time gained might not be worth the cost, which could be up to $100 for the pedals and more than $200 for shoes. Choose a racing flat or lightweight running shoe and wear it on the bike.
Rent or borrow
. There are myriad websites that offer wet suit rentals, which can come in handy for early season races or those in cooler areas. It can also be advantageous to make friends with experienced multi-sport races who have gear they are willing to share ... or even part with. I was the lucky recipient of a new with tags tri top, which was given to me by a local photographer and friend.
Online outlets
. REI, Sierra Trading Post and Swim Outlet often have gear marked down. Sizing can be hit or miss so you may need to check the sites regularly for what you need.
What did you wear to your first triathlon? What tips do you have to save money?
Note: If I thought I could get Pro Compression's latest sock of the month on after the swim, I would totes rock them at Go Girl. Maybe I'll save them for Fort4Fitness. Use code COOL to save 40%. Free shipping on orders more than $20.