It seemed like such a good idea.
Fort4Fitness 2015
My training plan called for 18 to 20 miles this weekend. Fort4Fitness, the largest running event in the area, is this weekend. The organizers are also putting on the city's first full marathon in more than 20 years. My friends are all participating in Saturday's races in some way and two of them are pacing the 4:40 group for the marathon.
Can anyone guess where this is going?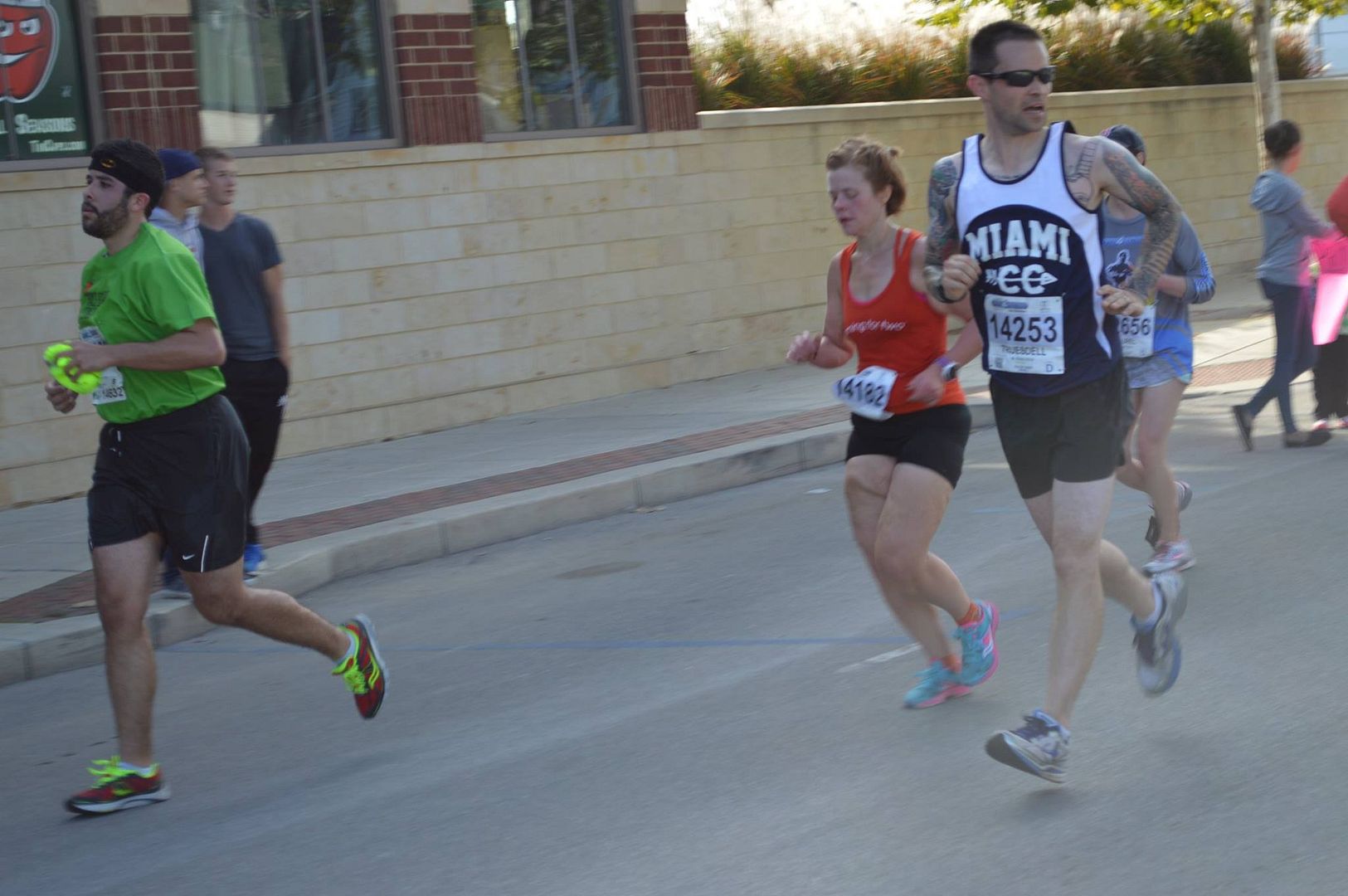 Fort4Fitness 2014
So yeah ... I'm running a marathon on Saturday.
As a training run.
And I'm scared shitless.
It was after a hot, ridiculously humid early-morning run at the end of July when I registered. I was happy to have been running with Joe and Stacey and the idea of being with them for 4+ hours seemed like a grand time. It seemed even grander when I convinced another friend to run the race (and later the full), too. Sure, there was some incentive on my part but she was a willing participant.
Of course, I was fearful that I would have FOMO if I didn't run the first full marathon at Fort4Fitness. For years, I've stated in post-races surveys that I would
definitely
be all about a 26.2-distance if the event were to offer it.
And I guess I am. All about it, that is. Or at least full of it.
The most nerve-wracking aspect of running the marathon on Saturday is feeling ready, like I have the endurance base there. I've been consciously opting to run the high end of the mileage ranges my plan has in the hopes that the midweek mileage will build that fitness. I also ran 18 miles three weeks ago, and it was a pretty decent run. I felt like I was holding back for most of it and my fastest splits were the last two.
But one 18-miler does not make someone ready to run a marathon. I know this. However, I also know that people have ran marathons on less mileage.
I also know that no matter how well you prepare for a race, you have what the day will give you. And you know what? I'm going to take that day for all it's worth. Let's just hope that bitch isn't a walker.