My menu was set. My groceries were bought. Heck, they were even put away. But one little Facebook message turned the week's plan upside down.
I had won a $25 gift certificate to the
Ft. Wayne's Farmer's Market
. It was $25 to spend on whatever I wanted – and not what I needed. Boy, they sure do know the way to a girl's heart.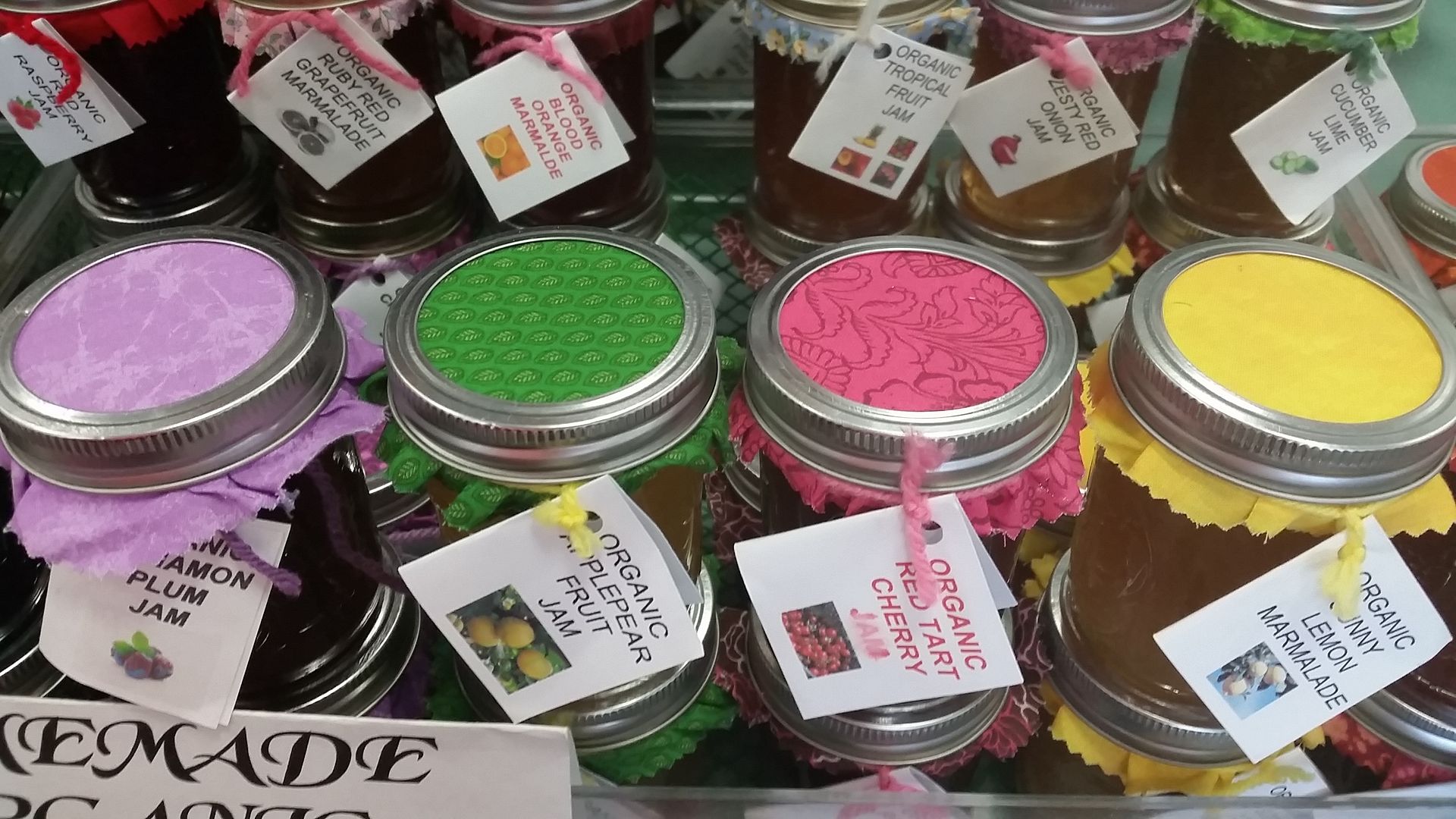 The market is set up inside at the minor league baseball stadium, and vendors sell a variety of goods. I saw freshly baked sourdough, small-batch roasted coffee and homemade jam. There were farmers selling organic meat and eggs from coolers, and artisans peddling jewelry and soaps.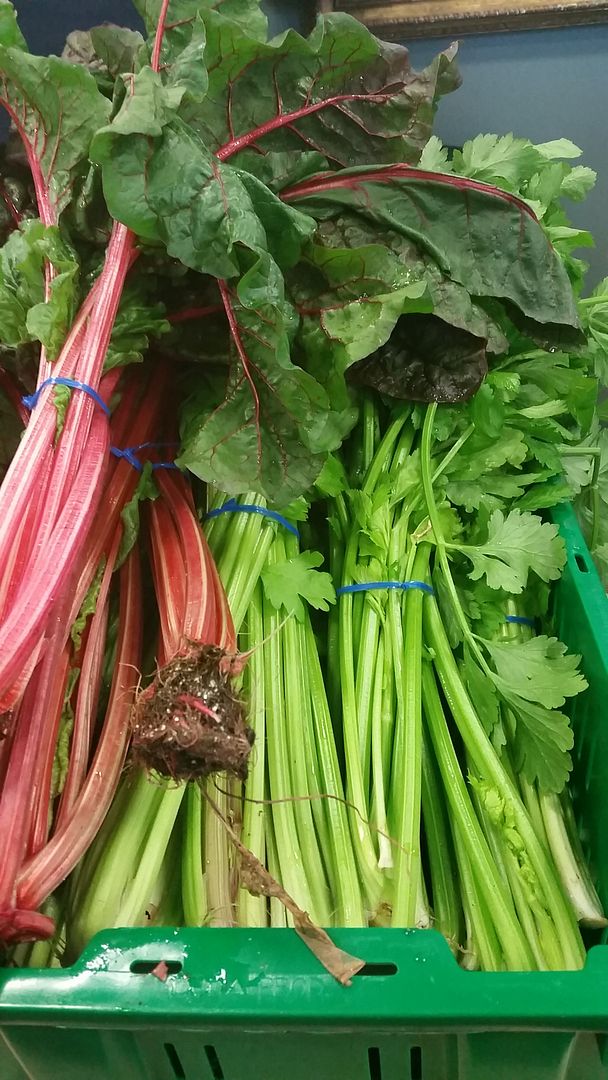 I was impressed to see a number of hydroponic growers who had fresh vegetables. I certainly wasn't expecting to see that on a dreary March morning in Indiana. I nabbed some fresh celery that was thin and delicate – not the least bit stringy. You could seriously rinse it off and just dip it into peanut butter.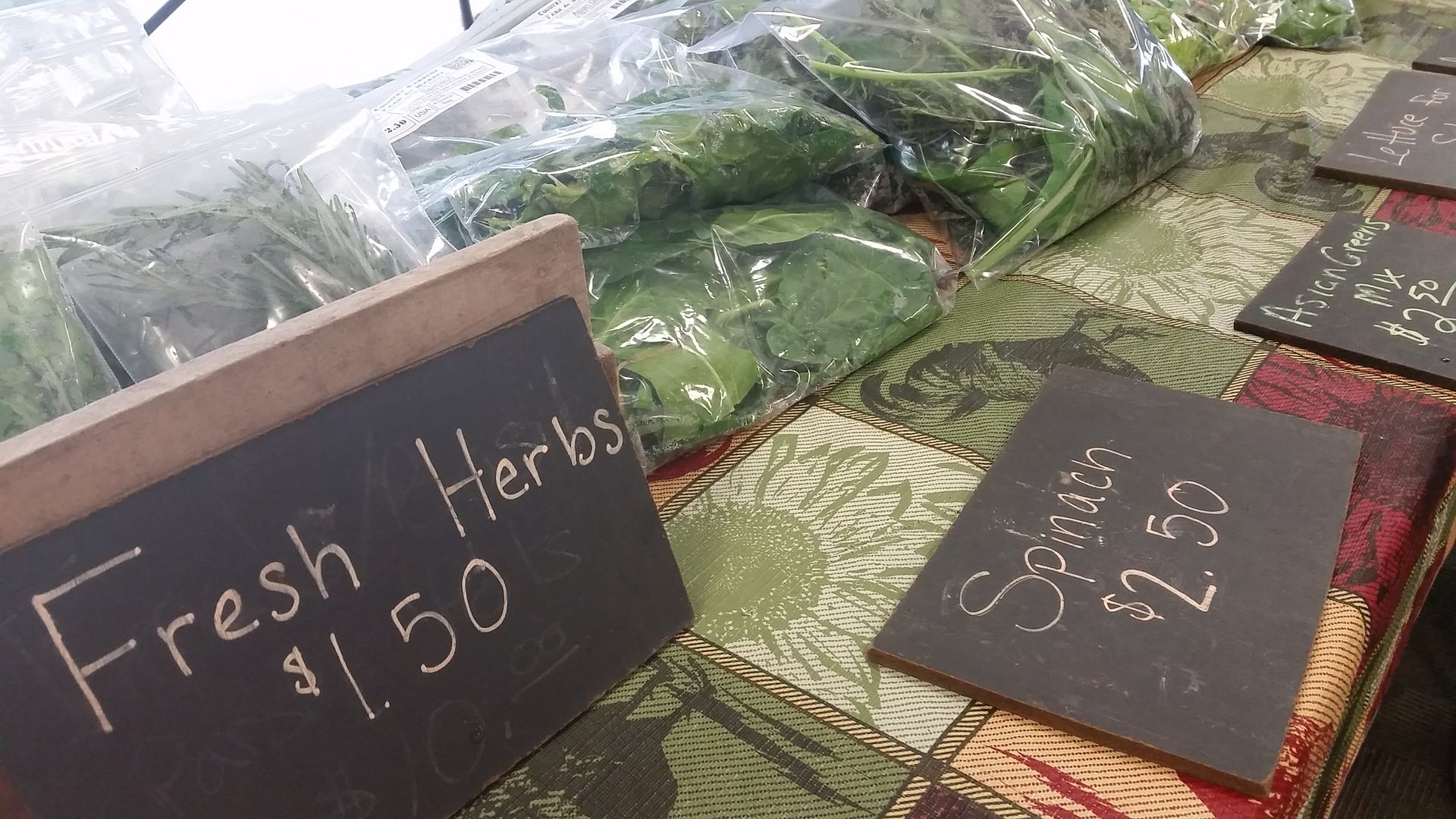 The bright green, tender leaves of the spinach and herbs made me long for summer even more – something I didn't think possible. (Note to self: After our final snow tomorrow, I need to get some spinach in the ground. Fresh vegetables will be a great treat when paired with some of our freezer meals.)
But there was one booth that left me not just longing for more but begging and buying.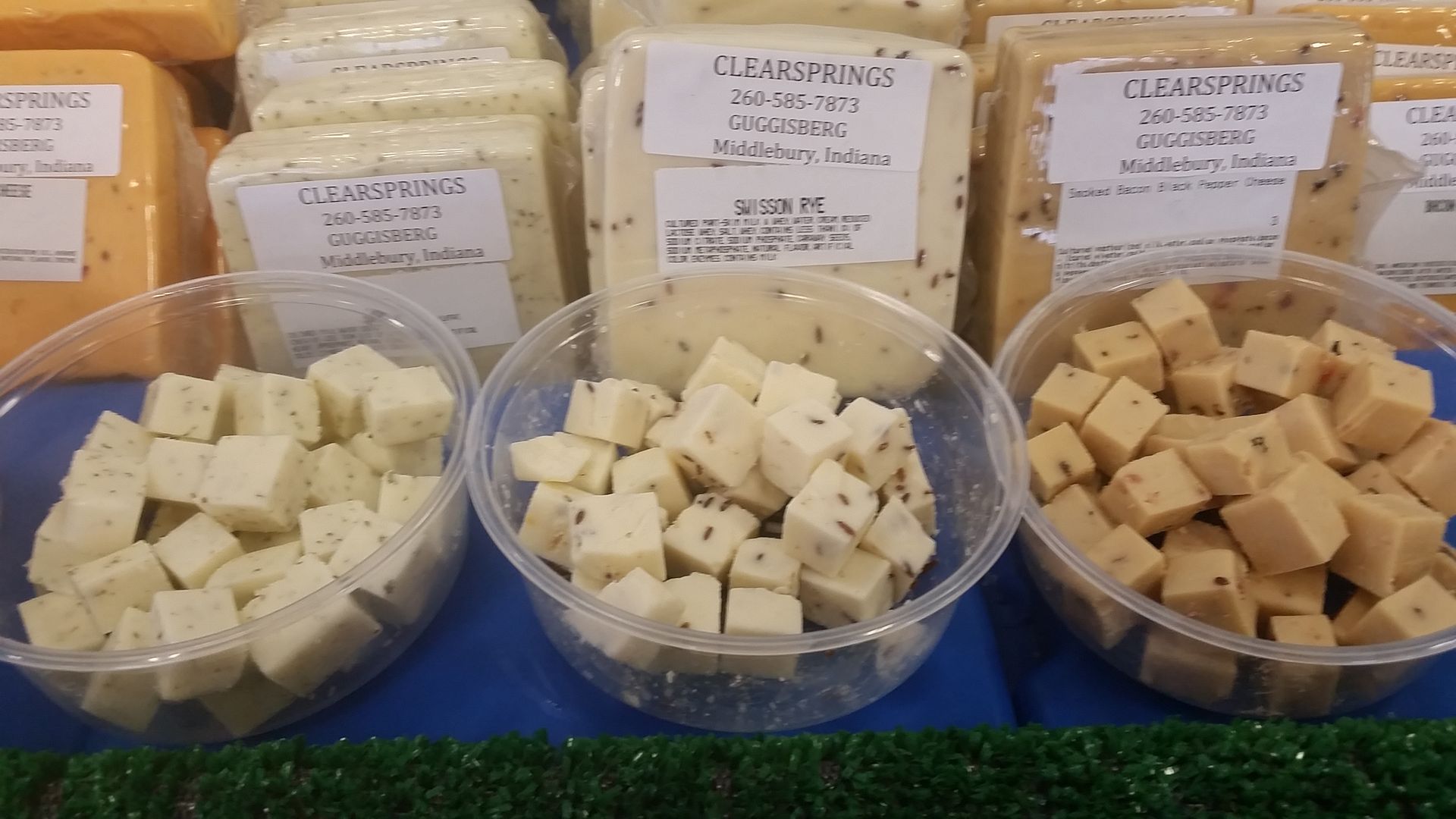 Cheese. Fresh cheese!
Clearspring Acres sells any kind of cheese you would want – cheddar, Swiss, Muenster – and varieties that you never thought of, such as Swiss Rye, horseradish, roasted garlic.
Roasted garlic cheese. Roasted. Garlic. Cheese.
I took one bite, and I knew I had to get some. It was creamy, flavorful and had just the right bite. It would be great on its own, with crackers, in an omelet, on a grilled cheese, I noted to myself.
And that's when the pregnancy genius kicked in. I could make grilled cheese, bacon and tomato sandwiches for dinner with this cheese. Forget the Buffalo chicken and turkey meatloaf!
My meal plan was gone, and cheese was in.
The week's menu:
Sunday
: Rigatoni with Turkey Sausage, Peppers and Onions (using fresh basil from the farmers market)
Monday
: Super simple slow cooker salsa pork (I used 8 ounces yellow tomato salsa I canned this morning with a one-pound chunk of pork loin. I cooked it on low for 8 hours.)
Tuesday
: Grilled cheese, bacon and tomato sandwiches
Wednesday
: In-law's
Thursday
: Slow Cooker Barbecue Pork