I'm a little late to the party but I thought I would link up with Miss Zippy to share my year in running — and maybe a few other things along the way.
Best race experience
The first question and the toughest. Instead of my best race experience, I'll share my proudest — the
Fort4Fitness half marathon
. I got over the hump and nailed a sub-2 half with lots of cushion. More importantly, I managed to rebound when I hit a tough spot at mile 6 (aka I slowed to a walk and started crying). I struggle with the mental aspect of racing, and I managed to overcome some of that — with the help of Mark — during that race.
Best run
I've had some amazing runs this year — a shakeout in Napa after the ZOOMA race, some challenging and rewarding efforts and hilarious excursions with the running group during the Polar Vortex, one of which is still talked about. Apparently, I am a bit fearless when navigating snowy streets.
My favorite run, though, might have been the last outing in Colorado. I normally run around the Davidson Mesa as it's accessible from where we stay but on that run, I ventured down a new path. It was more challenging, with steeper inclines and narrower trails, but it was amazing. I actually had to will myself to turn around and head back.
Best new piece of gear
Hands down, the
You Saw Me vest
. I don't think any other piece of gear has made such a noticeable impact on my runs. I feel safer — and I am safer.
I am pretty sure you can still use code
healthy strides
for free shipping.
Best piece of running advice
Trust the training
Most inspirational runner
My buddy Joe. He's a beast ... and a kind, generous, thoughtful one. He's also hilarious but that's not the point. After training with him for a 2013 marathon and see him struggle through the race, I've seen him set PRs at nearly every distance, even cutting 10 minutes off his half time over the course of a year. And even though he has gotten faster, he never demands to run a certain pace with the group or brags about his accomplishments.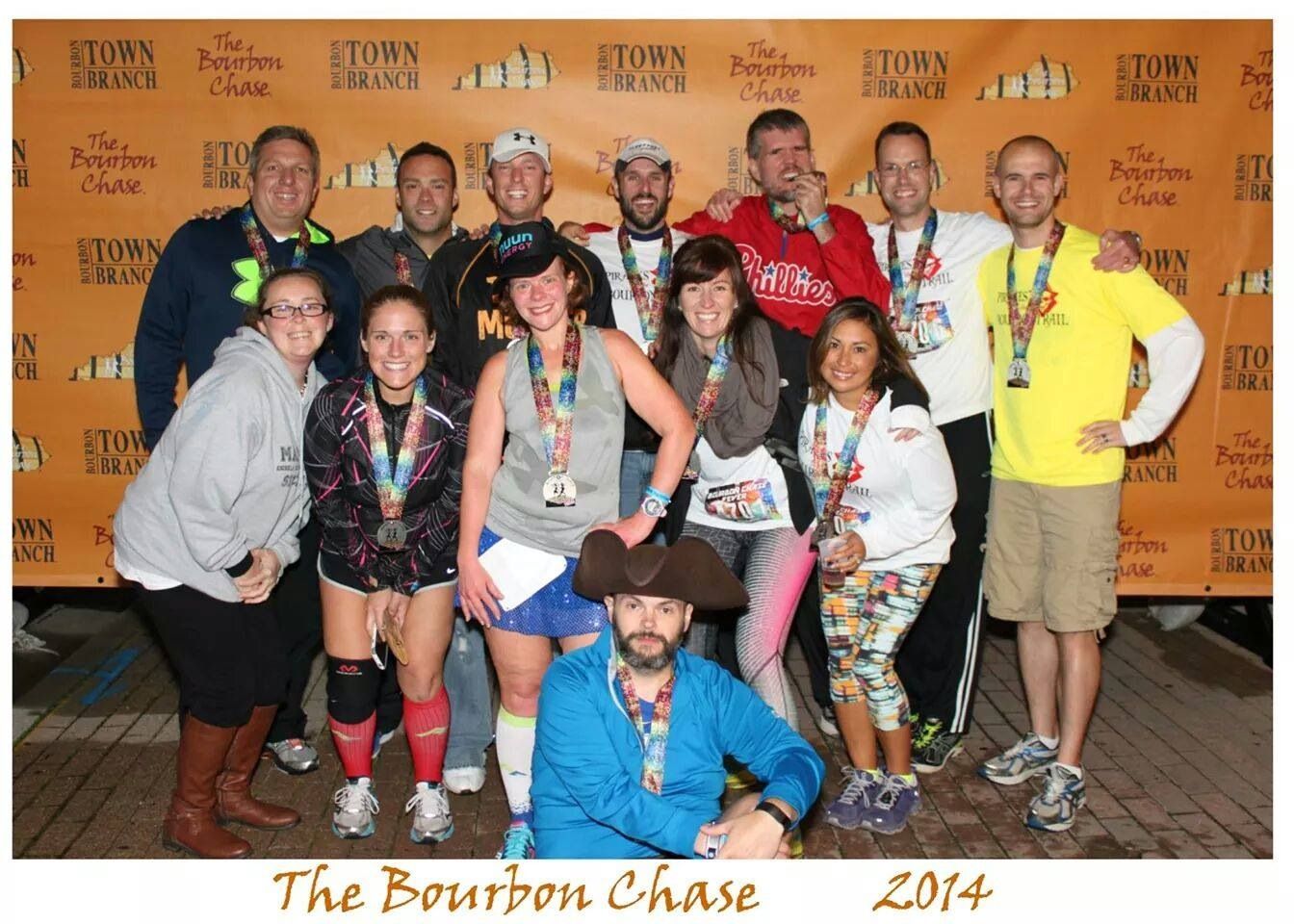 The year, in a couple of words
Epic. I set two PRs (5K and 10K), and I ran my two fastest half marathons since Miles was born. I also had the trip of a lifetime courtesy of ZOOMA and met the most amazing people in a stinky van in Bourbon Country. I made a BRF for life (sorry Tami, you are stuck with me) and cemented my relationships with running buddies.
A few other fun facts ...
1,300
: The number of miles ran of Dec. 23, a new yearly distance record. I am estimating that I'll hit 1,325 by the end of the year.
167
: Miles ran with the BRF
155
: Most miles logged in one month (August), also a personal record
9
: The number of months with more than 100 miles logged.
7:17
: The fastest mile of the year, at the Runners on Parade 5K
6
: The number of months in 2014 I spent pregnant.
5
: The number of half marathons I ran — Athens, ZOOMA, Parlor City, Fort4Fitness and the Haunted Hilly Half
How was 2014 for you?