Fields of wheat, corn and soy beans. Flat, open spaces for miles and miles. Country music.
There are few things more Indiana than that. Though we have a large metropolitan area (Indianapolis) and Fort Wayne (where I live) is far from a small town, Indiana is and likely always be the picture of America's heartland.
But in the 12 years I've lived here, I've never been to an actual farm. Sure, there's been trips to u-pick apple orchards and farmers markets but a farm where crops are grown on a large-scale basis? Nope.
On Saturday, though, that all changed. Thanks to
Green Giant
, I got to experience Indiana.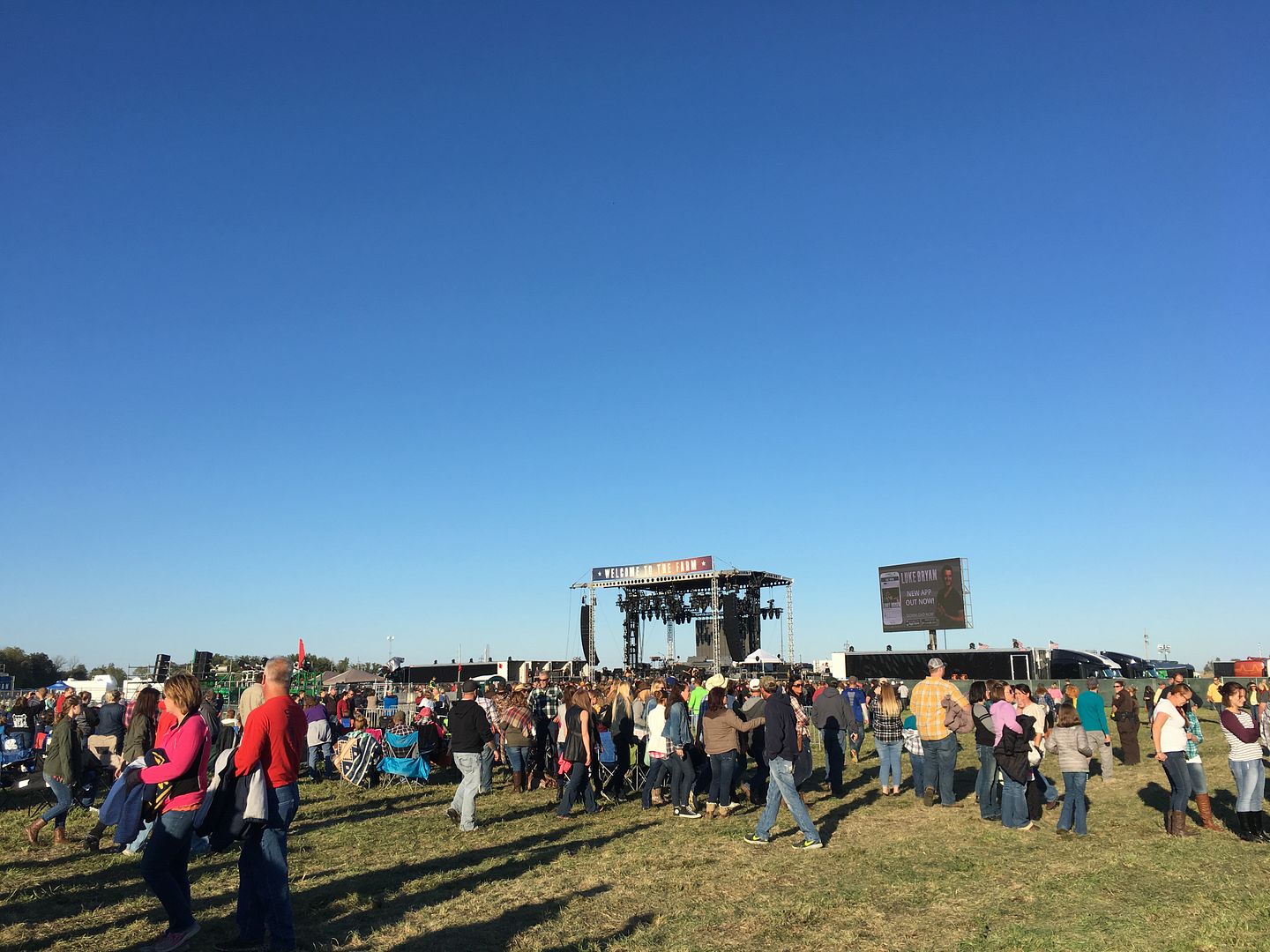 Country music artist Luke Bryan brought his 2016 Farm Tour to nearby Monroeville and its Spangler Farms. For one night (but likely days) the operation was turned into a concert festival with cowboy hat vendors, food purveyors and a massive stage where four opening acts would warm up the large crowd before Luke Bryan took the stage.
While a country music concert isn't normally my scene and I almost said no to the tickets from Green Giant, Mark and I were so glad we went. Our date nights normally consist of one or some combination of the following: dinner at a restaurant, a night at the movies or a trip to Target. Yes, Target without kids constitutes a date night. Sad, eh?
Not sad? The night at the farm.
We arrived about 4:30, an hour and a half before music began. We wanted to make sure we had enough time to park and enjoy the set-up in the daylight.
Stop No. 1: Food. I had promised Mark that there would be food there and we'd be able to scrounge up enough for dinner. Of course, I didn't actually know this but thankfully I was right. There was the typical fair options – barbecue, fried delights and turkey legs. As I've never actually had a turkey leg, I went for it. The night was all about trying new things, right?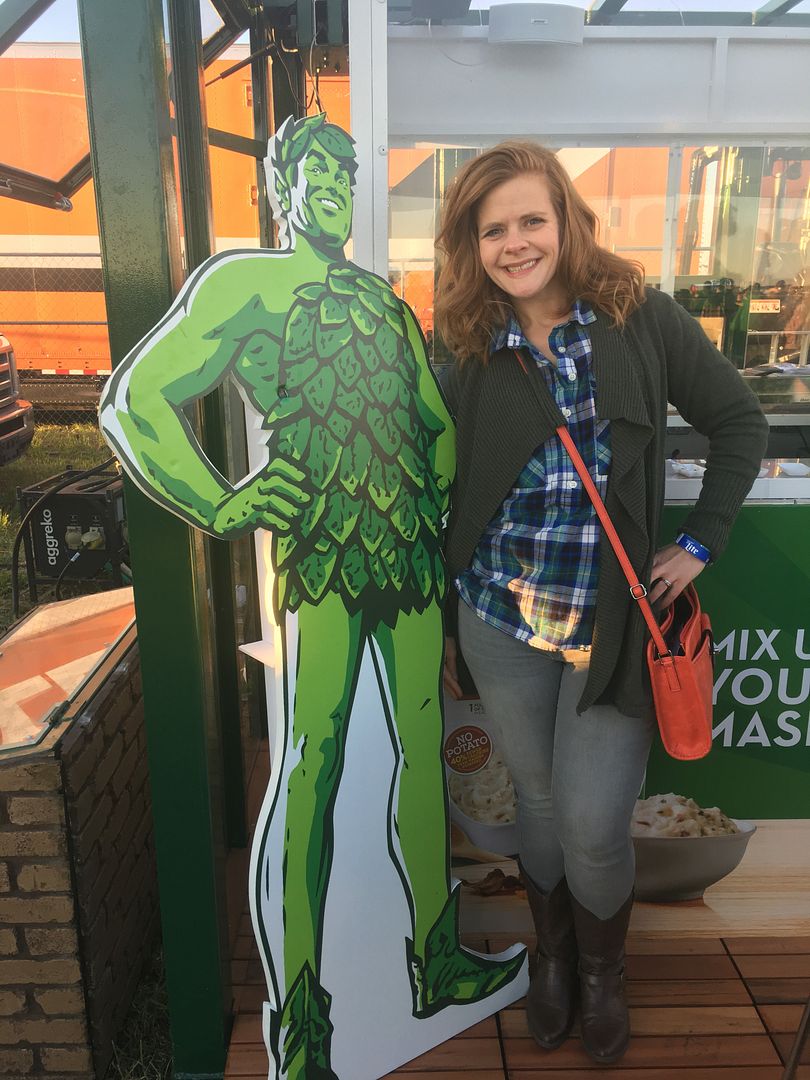 Stop No. 2: The Green Giant pop-up. I was there because of that handsome green dude, so I wanted to make sure I popped by early.
They had a cute little set-up with tables an chairs, a kitchen of sorts and folks handing out samples of the latest and greatest from Green Giant. GG recently debuted a
new line of products
(in Kroger stores in September and coming soon to Walmart) that is helping folks incorporate more veggies into their daily diets.
First up, veggie tots. I tried both the cauliflower and broccoli and cheese, and I was an instant fan. These are the type of things that I want to make at home (should make at home?) but I don't. On any given night, I have 15 minutes from the time I walk in the door to when dinner needs on the able. Not only do these taste good but Mark could easily throw a bag in the oven before I get home.
There were also samples of the riced veggies, which are made with cauliflower. My kids are carb hounds, and if I can give them a cauliflower version of their favorite side, I'm a happy mom.
The Green Giant line also includes mashed cauliflower and roasted veggies. While it's always best to make your own, it's not always feasible. It's nice to know that I can zip down my freezer aisle and grab something that not only tastes good but makes me feel like I'm doing something right as a mom. (Again, honesty: Those moments can be far and few between.)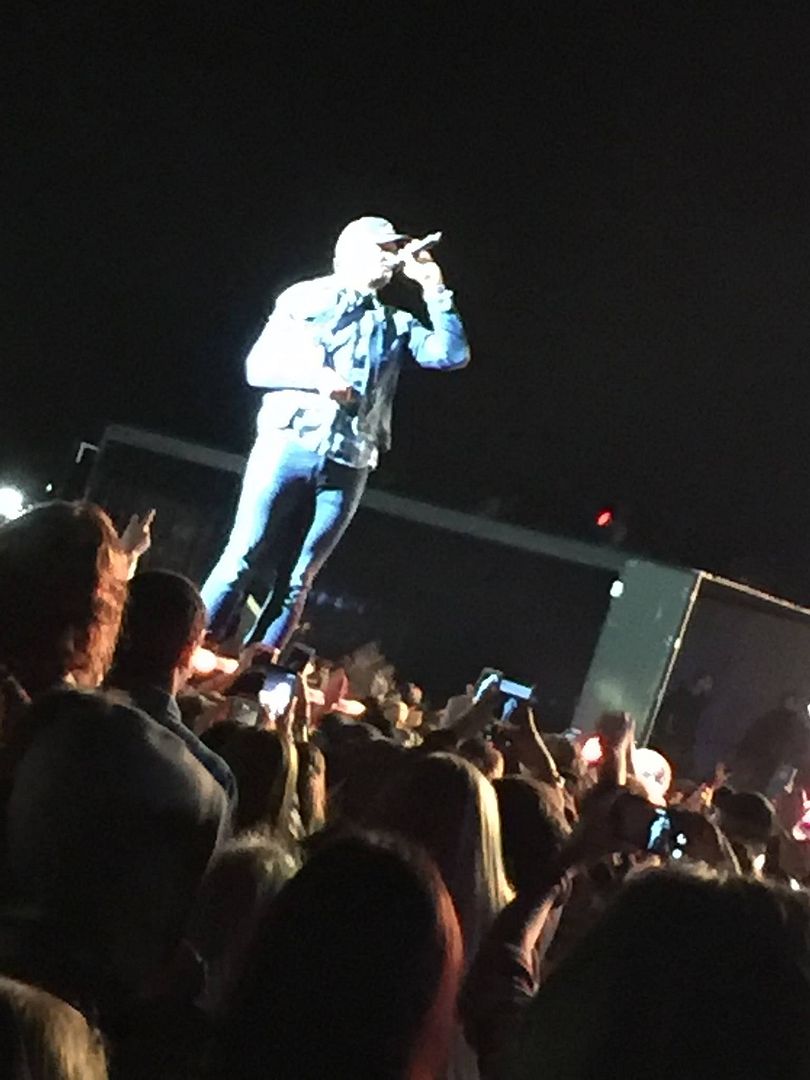 Stop No. 3: A nice spot on the grass to catch the show. There were four opening acts but once Luke Bryan took the stage ... it was a night to remember.