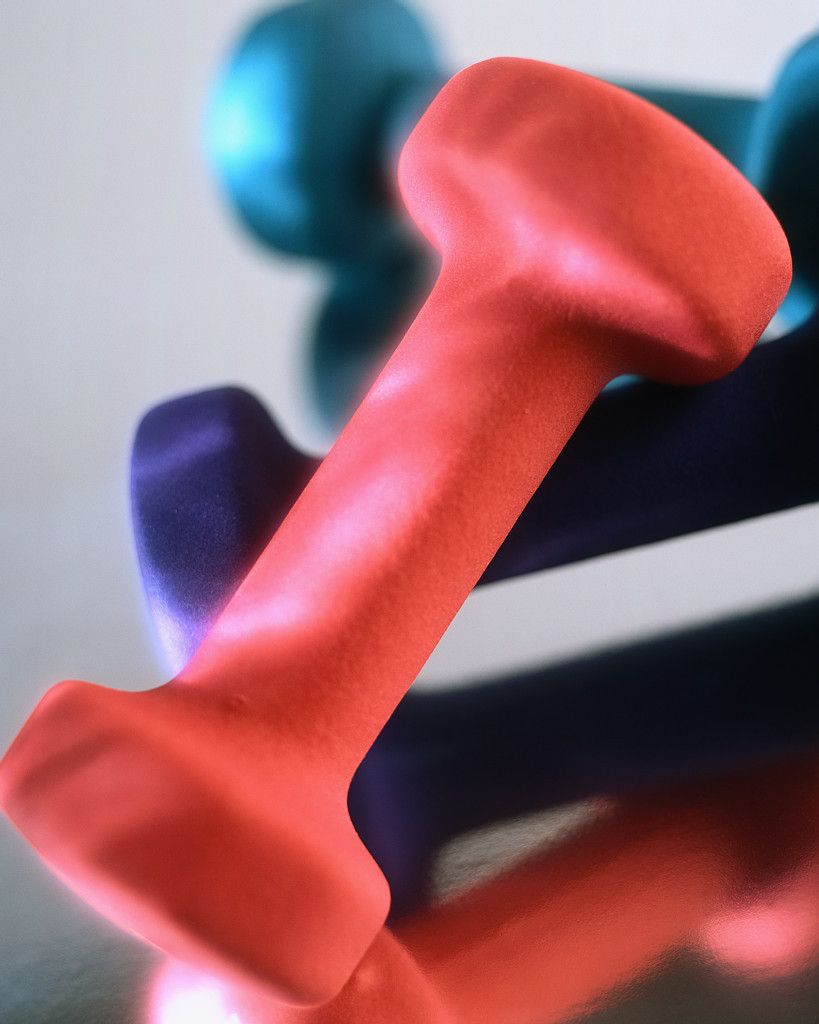 It was just a 10-minute YouTube video that I found with the ever clever search "arm workout."
Except that it wasn't. It was an eye-opener.
Silas was napping on Tuesday (well, I thought he was napping but that's neither here nor there), and it presented me with a much anticipated opportunity. It was my chance to add in some low intensity resistance training. I didn't want much and I expected even less. The goal was to get in something and regain some of the tone that I had lost over the previous three weeks.
I grabbed a set of 5-pound dumbbells and cued up a quick workout. It began with 10 rep sets of front raises and lateral raises, which target the shoulders. Five pounds would have been my go-to weight for barbell class, which has far more than 10 reps. It was a weight that felt good, sometimes easy.
Well, by rep seven, I realized that 5 pounds was no longer comfortably challenging for muscular endurance training. It was downright hard.
I wanted to cry ... but Silas took care of that for me. I waited a few reps to see whether he was having a moment or actually waking up. Just as the workout moved onto overhead presses, I realized that he was up and I was done. I could have been disappointed ... but I was relieved. I could stop the workout, stop feeling weak and do it without "quitting." I had to take care of Silas, after all.
I might have forgotten the situation or buried it under the Boppy, at least, if it hadn't been for Miles. The little stinker. That night, he saw the weight peaking out from under the couch. He picked it up and with one and, did a shoulder press.
"Look how strong I am, Mom!" he shouted. "Look how strong I am."
Yeah, buddy. You are so strong.
As for momma, she's got some work to do.
And that's OK. Honestly, I'm a bit excited to create a strength training plan and see where it takes me. I think I'm going to focus on muscular endurance, incorporating high reps, low weights and lots of body weight. I might even get crazy and get my hands on PiYo for some ideas and workouts.
Have you ever tried PiYo? What are your thoughts?
Note: I started this post last week but, well, I didn't finish it till today. Whoops.