There's knowledge and then there's practical application. Up until today, I had obtained the knowledge.
Now, I have the practical application.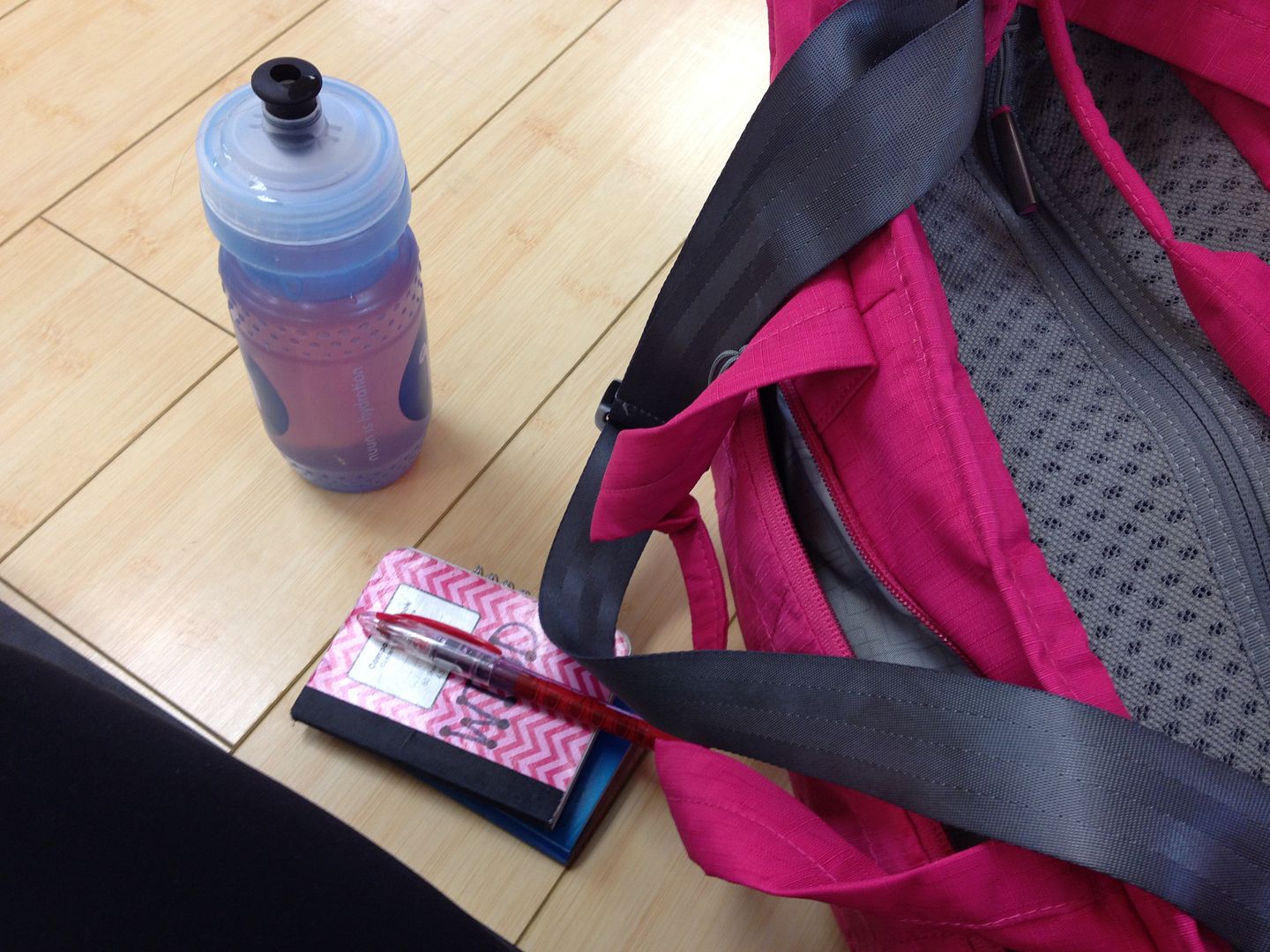 As part of the continuing education requirements for my ACE personal trainer certification, I attended a high intensity interval and Tabata training workshop offered by NETA. It was a five-hour class at an area fitness studio, and it was focused on how to apply the fundamentals and theories of interval and rest-based training to clients and group fitness classes.
In other words, it was like brain candy to this enthusiast.
We talked shop, were coached through workouts and programmed our own sessions while we picked up new exercises, techniques and coaching cues. The movement was interspersed through some lecture time and though it sounds boring, it was really a great refresher for some of the material from my ACE studies. Hello, EPOC and OBLA!
But of course, being present isn't the only thing that made the day successful. It was being prepared.
The HIIT workshop is the third of the type that I have attended - the others being my Bodypump and Piloxing certifications. While each required a different set of materials, there are some must-have items to bring in your gym bag.
Here's what I like to put in my Apera bag.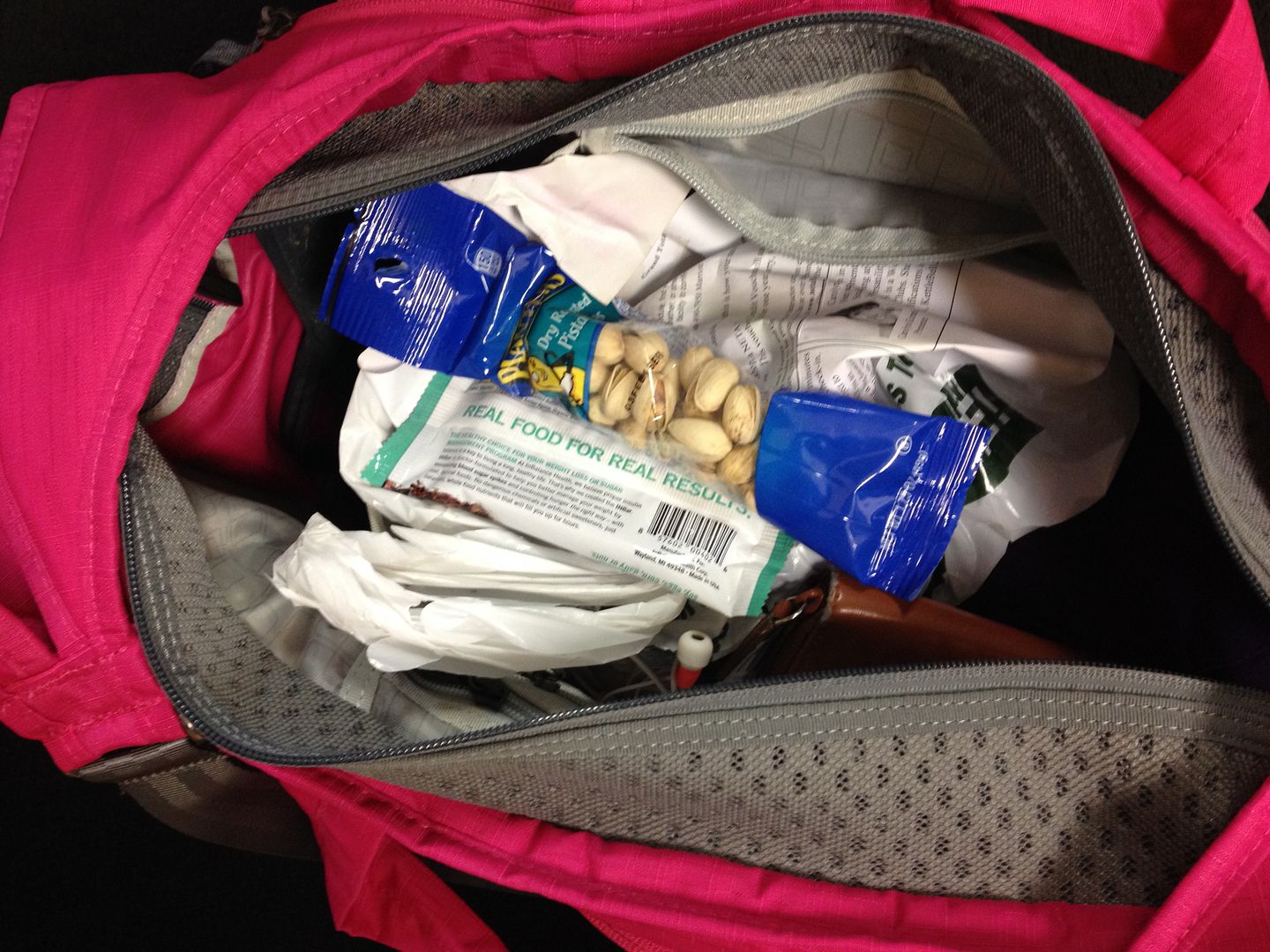 ID and paperwork.
Water and/or sports beverage. You will no doubt be working out, even if it's just a 15-minute session, and hydration is key. I brought a water bottle and two tubes of Nuun - Cherry Limeade Energy and Kona Cola.
Snacks and/or lunch. Most workshops will at least go through lunch if not last all day. It's paramount to make sure you have the nutrition you need to keep your brain focused and body performing. Today, I brought string cheese, pistaschios and cucumber and tomato salad for lunch. To snack on, I grabbed a chocolate mint INBar from the gas station.
Pen and paper. Even if there is a course syllabus or program materials, the presenter will give you information that is not included - whether it is background or from experience. I love to write down coaching cues and exercise ideas from other instructors present, too.
Yoga mat
Towel. You will want something to wipe off with and not all gyms will be have equipment/supplies available to training participants.
A sweatshirt. After a workout, the gym will no doubt feel cold. You will want something warm to put on while you are listening to the information.
Clean shirt. For after, obviously.
Other clothing items. You might also want some sweat pants to put over capris if you are especially cold; flip flops for comfort; and fresh undies for smell factor. I also like to bring a pair of ProCompression socks if it's a particularly intense workshop or certification. The intensity that you will bring to a workout when other instructors are present is INSANE, and you will need to recover properly.
Phone and headphones. Depending on the program, you might need to review choreo on your own and ear buds and music are essential.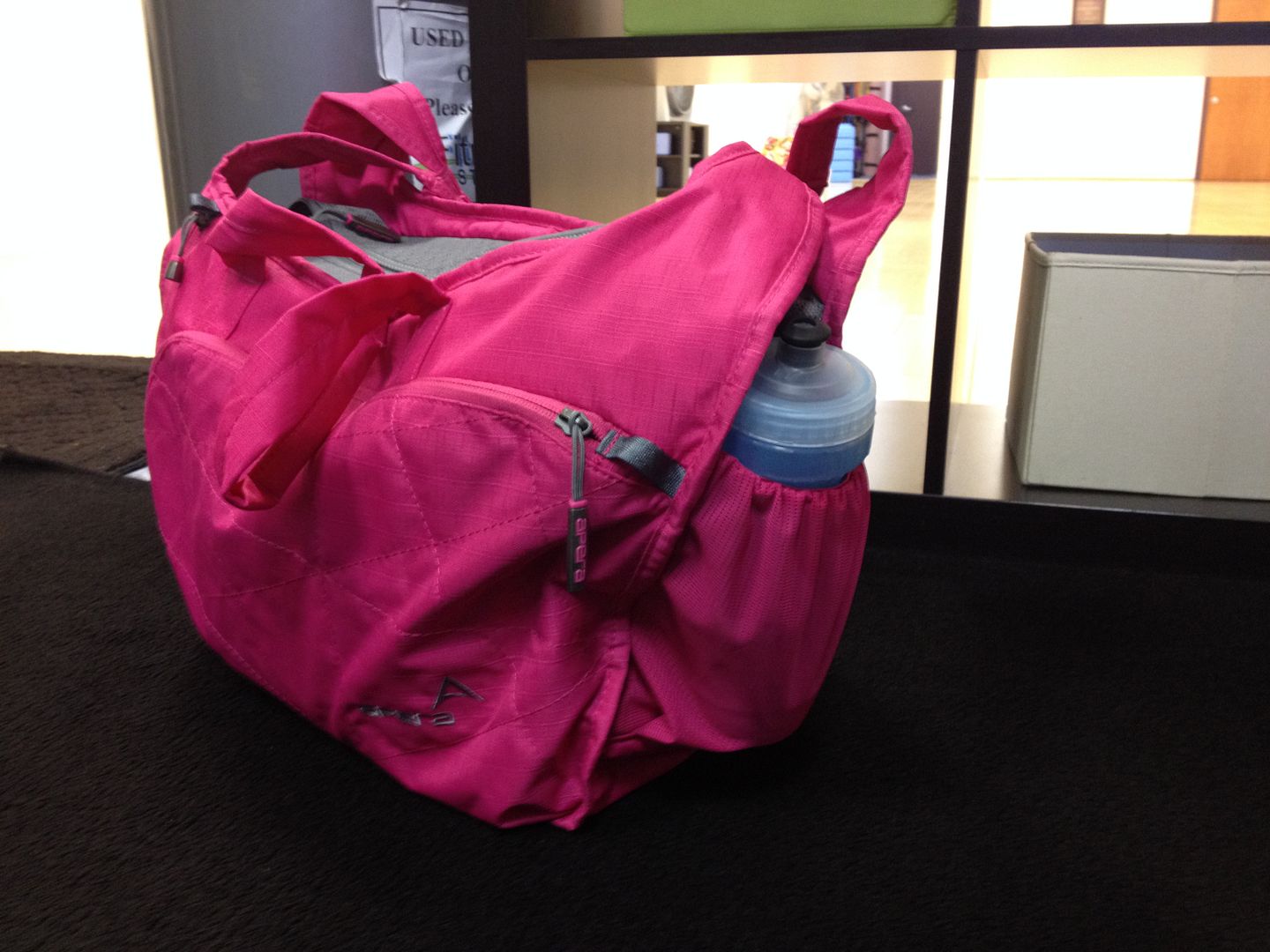 It sounds like a lot of stuff - and it is. You most definitely want to pack the night before, even if you are attending a training in your hometown (as that might not always be the case).
I was lucky enough, though, to be recently given an
Apera bag
to test out. The yoga tote that I chose has storage upon storage, with a compartment for shoes, vented compartments, washable insert bag and wipeable linings. There were several zippered pockets on the outside that allow for easy access and a safe, dry place for electronics such as the phone and ear buds you'll need. I especially loved the outer pocket for a water bottle as I have a habit of tossing one in my bag without pushing down the top. My sloppiness = a hot mess.
From the company:
Apera bags don't stink. Literally. Groundbreaking antimicrobial product protection, inside and out, resists bacterial odor. Our innovative vented compartments allow your bag to breathe, while clever wipeable linings make for easy cleaning. How's that for a refreshing approach to your bag? And Apera's intelligent storage make our bags extremely functional. Your shoes, electronics, and wet or dry gear are kept separate and organized. And the amount of stuff you can carry is unbelievable. Really, you have to see it to believe it.
And, right now, all Apera bags are 20 percent off through July 21. Also, any style of Blue bag, including the Yoga Tote, and all duffel packs are 40 percent off. Apera also hosts a monthly giveaway, and this month the prize is the sprint pack. To enter, sign up for the newsletter at
http://aperabags.com/win
.
Disclosure: I was provided an Apera bag free of charge in exchange for a review. All opinions are my own.