Dear friends, I'd like to introduce you to what might possibly be the easiest dinner ever. Aside from take out Burmese from the place up the street. Of course.
It's a three-ingredient, $4, 5-minute tortilla soup that is not lacking in flavor - only the fuss of the mad dash dinner preparation. Truth be told, I might even dare to call it healthful.
The ingredients
: 4 cups broth (chicken or vegetable), 1 pint chunky salsa and 2 cups protein of choice (black beans or chicken, preferably leftover rotisserie).
Optional
: Double protein, using both chicken and beans, and add some corn for a total of five ingredients. Only if you have them on hand.
Method
: Add all ingredients to a pot, bring to a boil and reduce heat. Simmer for 5 minutes or longer, as desired.
Accompaniments
: Tortilla chips, sliced avocado, brown rice or roasted vegetable quesadillas as we did. Be careful not to go overboard or you will negate ease plus thriftiness of soup.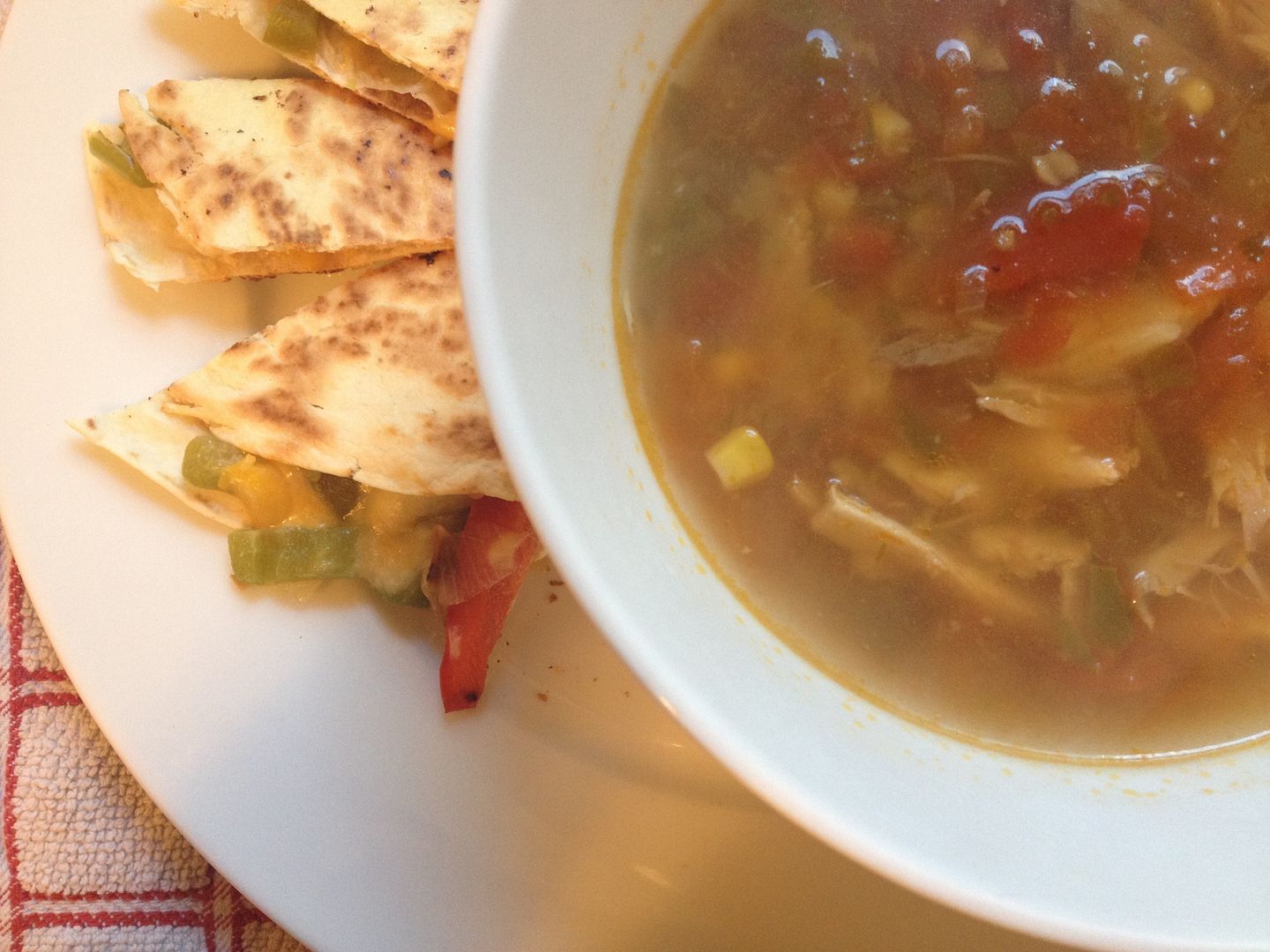 While I have made many a tortilla soup, I am sure this recipe - if you can call it that - will quickly make it into the rotation. Not only was it the ease of preparation, but it was a great way for me to use the salsa I canned earlier this fall
and
not kill the family via botulism.
A win on all accounts.