Relentless.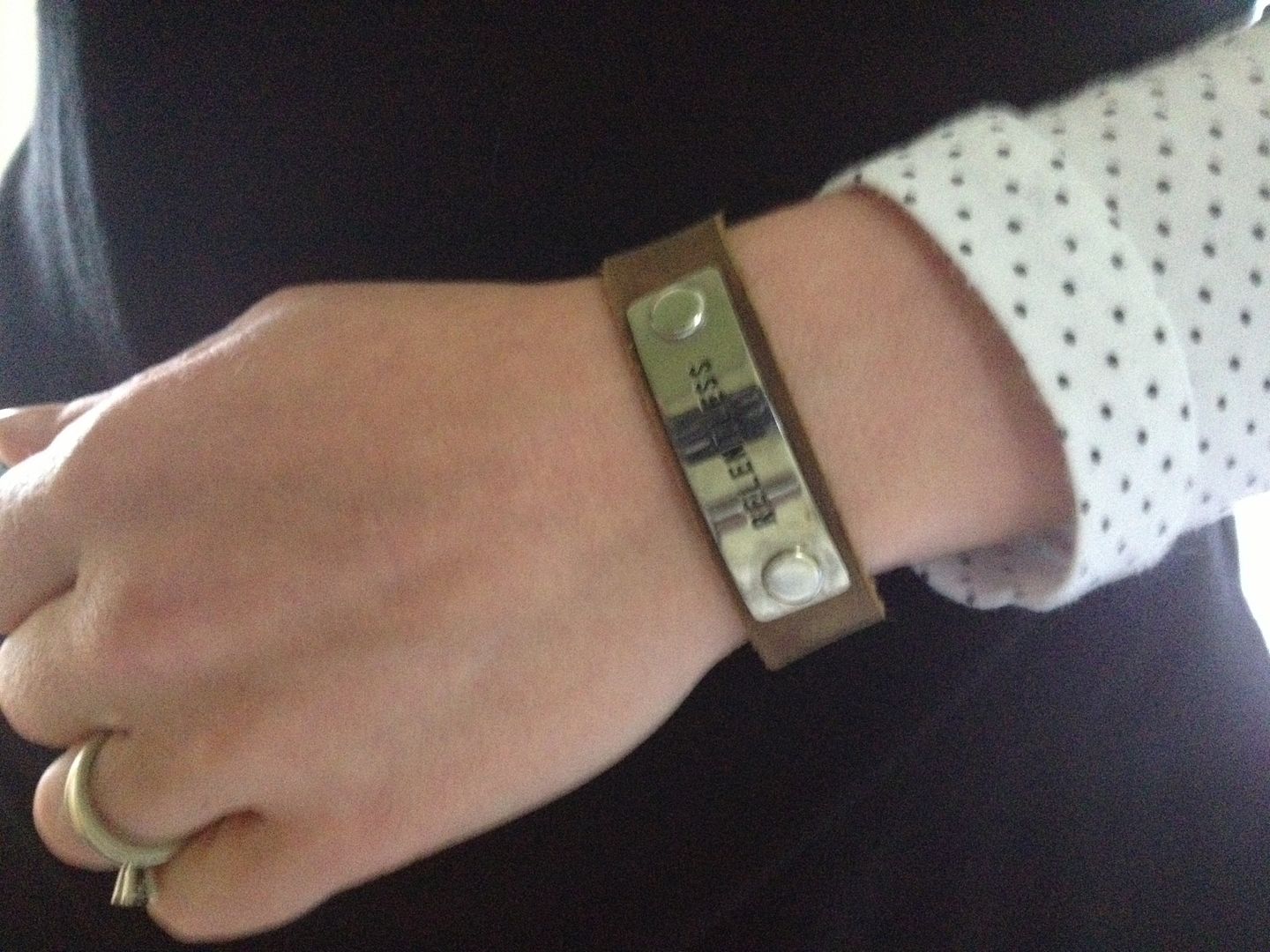 If I inspire to be anything, it is relentless. In training, in racing, in pursuit of life goals, I want to be relentless. And so it was a given that I would pick that word to adorn my Endorphin Warrior bracelet.
The bracelets were part of an amazing swag bag that I received at Nuun headquarters before Hood to Coast. We're talking Oiselle team shirts and jacket, Swiftwick socks, Barlean's fish oil, Naawk sunscreen and a Tiger Tail here. However, the
Endorphin Warrior bracelet
might have been one of the items I anticipated most as I had always wanted one after seeing them in the blog world.
From the
Endorphin Warrior site
:
At Endorphin Warrior, our aim is to help you train, perform and live with greater strength of body and mind. We make products with positive and powerful messaging to wear while running, cycling, working out, sweating, racing - or all day long - to help you stay strong-minded and focused...and help you train harder, improve performance, overcome challenges, achieve your goals and live stronger.
I wore the bracelet for every leg of HTC and in that last 4 miles, when I was pushing my hardest, I would glance down and remind myself to be relentless in my pursuit of a strong finish.
The bracelet is comfortable to wear during physical activities - no different than a RoadID. I've worn it nearly every day since HTC, including during the Oak Brook Half Marathon. I love the leather band and the constant reminder to remain fearless and positive (and relentless) in pursuit of my goals. To quote what
one of my teammates
, who was on the elite team, "What we think is what we become."
And I think I'm going to be relentless.
What will you be? It's a good question to ask since
Endorphin Warrior
has been kind enough to offer a bracelet to one of my readers.
a Rafflecopter giveaway
Also, the code "HydrateHTC" is good for 15 percent off at Nuun.com through the end of the month.