I was feeling so proud of myself. I had reviewed two days of entries on MyFitnessPal, and I had noticed that it had been two days since I had eaten meat.
And I hadn't died. Shocking, I know.
Also shocking - I can be wrong but we'll get to that in a little bit but first, like any good eater, let's talk about breakfast.
I was fortunate enough to receive a gracious and generous box of goodies from a blend, and it included rye bread from Liz's favorite bakery. I'm a German girl, through and through, and I have been finding any chance I can to eat it. Breakfasts have been a (whole) egg with cheese on rye toast and served with some kind of produce. Tuesday it was an orange; this morning, grilled zucchini.
I'm making another go at a more substantial morning snack and, thanks to Bzz Agent, I'm trying out Kroger's yogurts - Greek, Greek Lite and CARBmaster. I prefer the Greek to Greek Lite but this particular morning I had the Lite pineapple mango with a bit of sliced banana and trail mix I found at Fresh Market. It was a great balance of protein plus carbs to hold me over to my lunch date.
One thing: My lunch date got held up and I had to scrounge up a snack from a drawer. I'd like to say I picked the nuts but it was a handful of marshmallows and some raisins. However, I did not eat the lint roller. Win.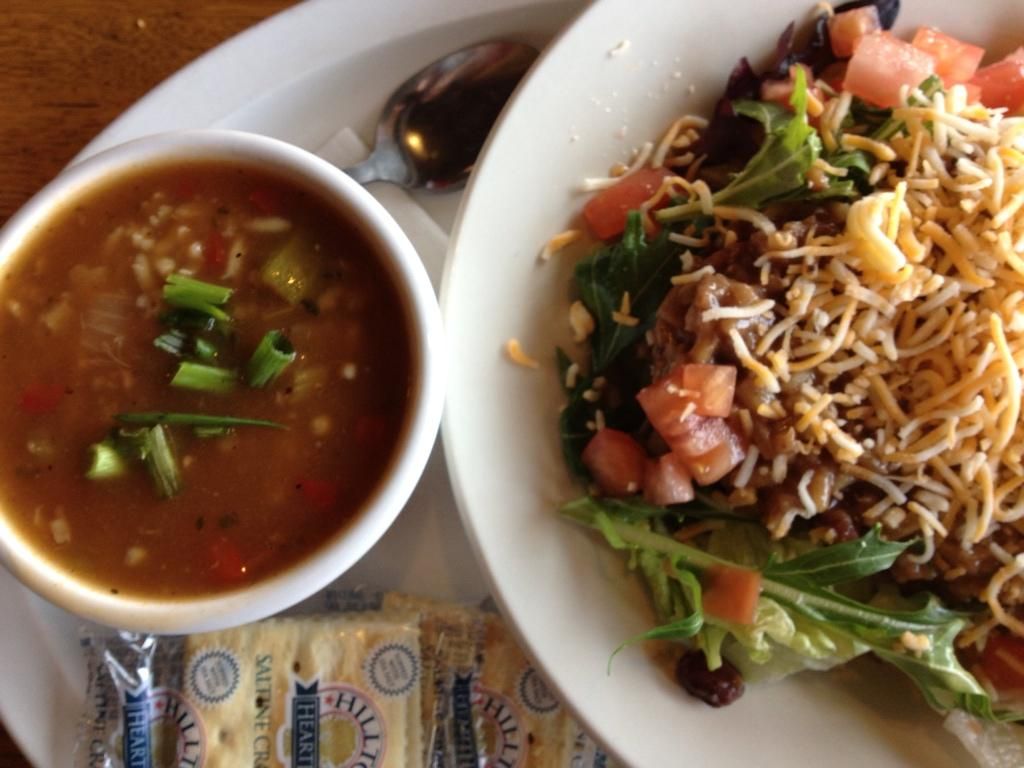 Our big idea for the day was to find some Cajun- or Creole-inspired food to ring in Mardi Gras. We went to one of my favorite neighborhood places, and I got my even more favoritest salad - red beans and rice over lettuce with tomatoes and cheese - and gumbo. See, this is where I was wrong about the meat. Gumbo had chicken.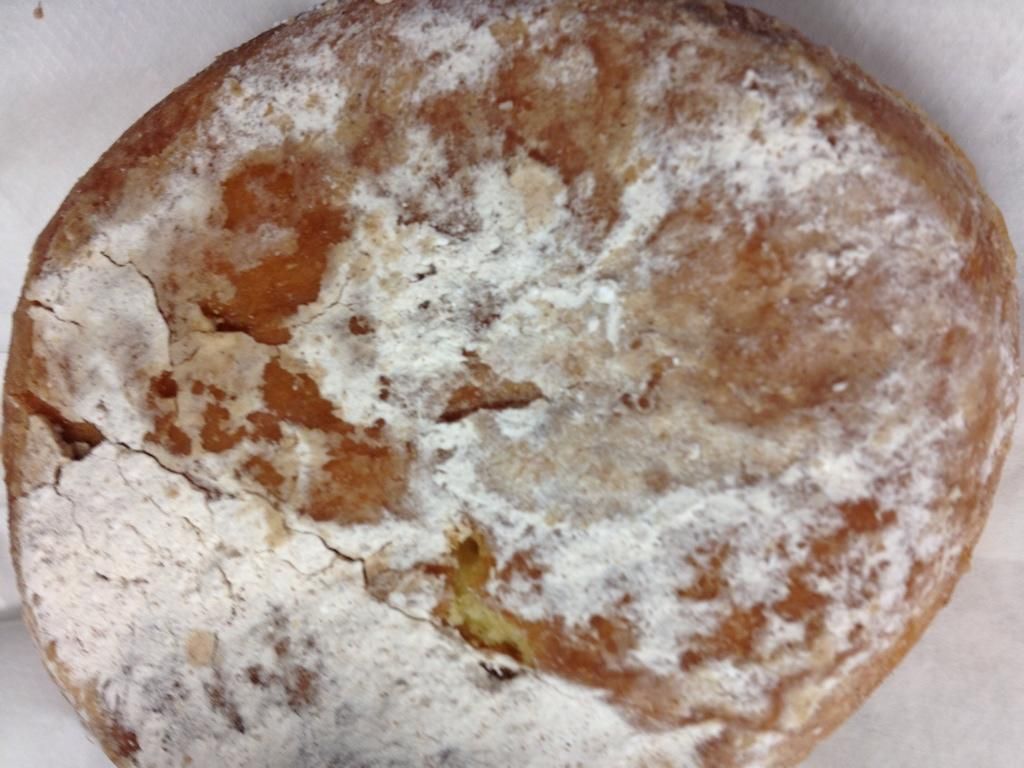 And putting the fat in Fat Tuesday was a packi from a neighborhood bakery. Apple, if you are interested. I ate half to only feel sort of fat.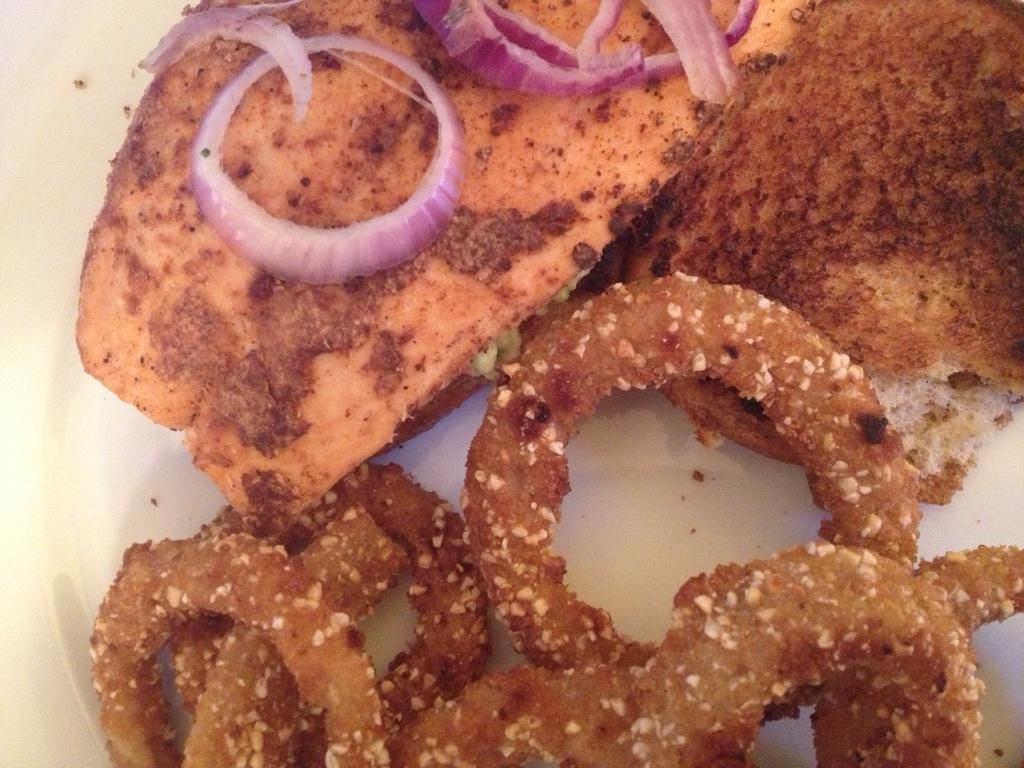 I was feeling rather full and sick to be honest from the paczki that I didn't snack my way through the afternoon, saving room for dinner - blackened salmon po boys and Alexia Foods Multigrain Onion Rings.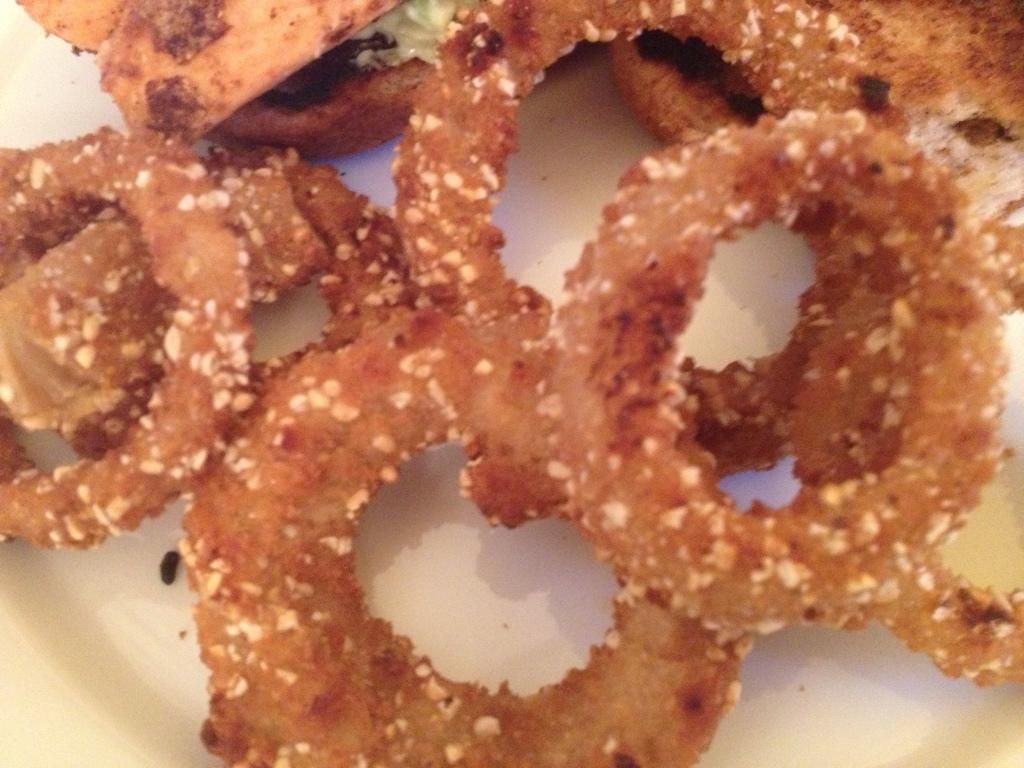 The onion rings were courtesy of Alexia, and I was excited to try a more nutrient-dense version of a favorite indulgence. They were crunchy, hearty and tasty.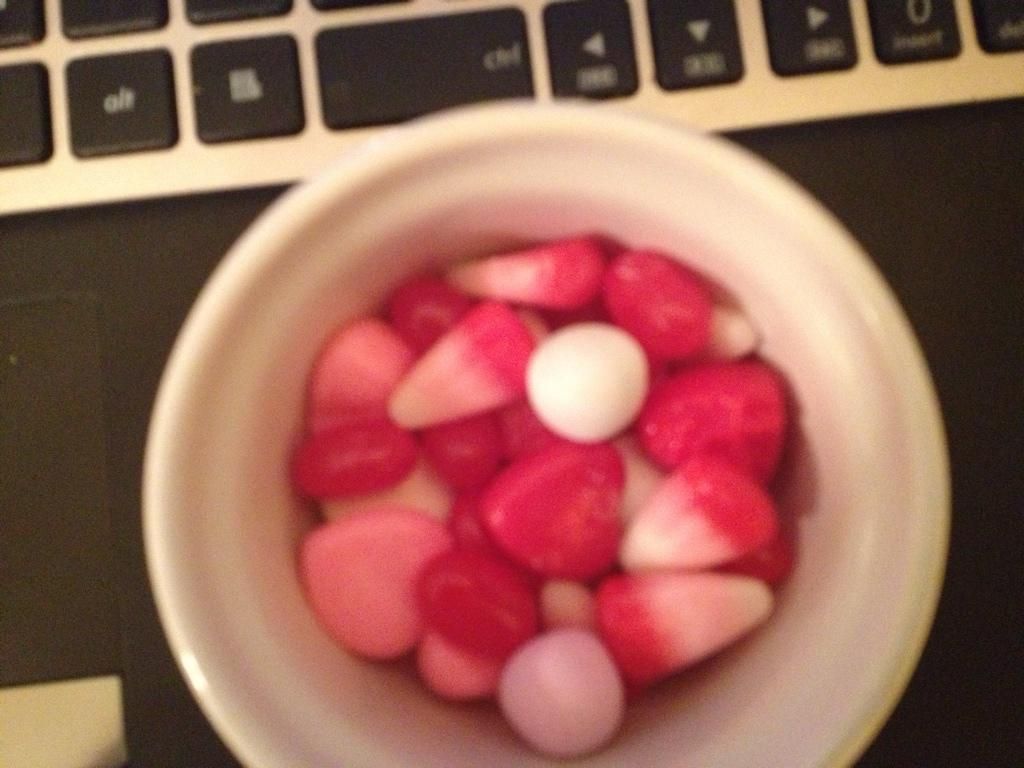 I had a post-dinner workout planned, and I grabbed a handful of candy. To power me through, of course.
The workout pretty much sucked - I blame the lingering illness. But the good news ... well, totally unrelated. Alexia Foods is offering one Healthy Strides reader a gourmet cooking prize-pack giveaway. The winner will receive an Alexia apron, Alexia kitchen timer and a coupon for a FREE Alexia Product
You can also sign up to be part of the Alexia Ambassador Program for exclusive recipes, coupons, free gift cards and kitchen gear. Simply visit http://rewards.alexiafoods.com to begin earning points towards these prizes and more!
To enter, simply leave a comment telling me which Alexia Foods product you would select with the coupon.
The giveaway is open to U.S. residents only and will end on Wednesday, Feb. 20. The winner will be selected at random and announced on the blog Thursday, Feb. 21. The winner will have 72 hours to claim her prize (by emailing hlthystrides at gmail dot com) or a new winner will be selected.