There's something going on in my house, and I am not so sure I like it.
For the past two nights, Miles has been up several times. It's not the kind of wakings we're used to - the ones where he will stand in his crib talking or singing "round and round all through the time." The disruptions we've had the past two nights involve lots of screaming and inconsolable crying.
Wednesday night, Miles was up at 10:45, midnight and 2:30. At 2:30, as I rocked him, he pulled out his pacifier and said "cookie" through tears followed by "snack" (his word for cereal bars). He had eaten poorly that night, and I wondered whether it was just hunger. I took him downstairs, gave him a cup of milk and half a cereal bar as I changed his diaper. The cereal bar did little to dry the tears as he cried for another 5 minutes after I put him down.
Trying for a better night Thursday, we made sure Miles ate a bit better at dinner and gave him a big cup of milk before bed. There was no way he was going to be waking up hungry. Like clockwork, though, he was up at 10:45. Mark and I tried all that we could but ended up bringing him to bed. Until 2:30 when we could no longer take the feet in the groin and fingers in the eye. There was more crying but after what I'm sure was not as long as it felt, he fell asleep.
And though we did get back to sleep, it was not enough and when I rolled over at 5:10 - the time when I was supposed to be getting up for a hill workout - I knew it wasn't going to happen. I thought I'd try again when Mark got up but the comfort of the couch called to me. As I laid there, the scenarios began to run through my head: RAW this morning, run tonight; call in late and do RAW + run at the YMCA; go to RAW and push run to tomorrow afternoon; get up early tomorrow, run and then lead BODYPUMP launch.
The ideas swirled at lightning speed - quite an amazing feat for my brain considering my fatigue - but I knew there was one option that was better than the others: skip RAW and runt his morning between dropping Miles off at daycare and going to work.
I made it with a heavy heart. Not only have the RAW workouts become a beloved part of my routine the past month but it would probably be my last class.
Our trial membership to the YMCA ends on Wednesday and after much discussion and creative thinking, Mark and I know that it's not the right time for us to add another monthly bill. It might be different if we didn't have access to a treadmill and were going to use it daily but it as difficult to justify the cost when we were using it for three group classes a week.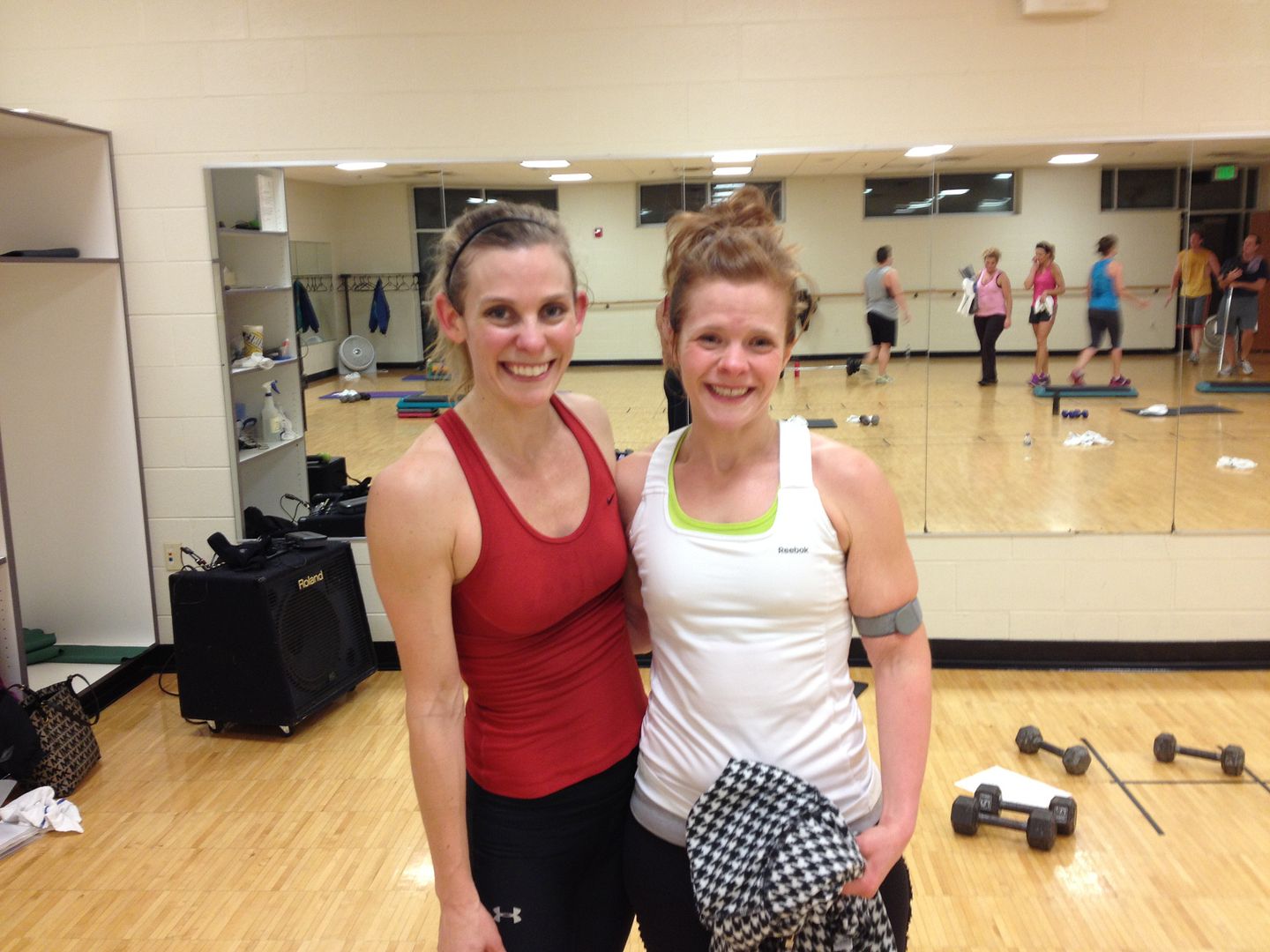 It totally sucks. I love the class, the instructor and the group exercise environment, and I almost feel like I'm doing the instructor a disservice. It was also a good learning experience for me as I look toward maybe, just maybe, getting a personal training certificate. But what's a girl to do?
Well, I guess there are some things. I have Bob Harper's "Total Body Transformation," which will be good for strength training; Turbo Fire has some longer HIIT workouts that will have some of the cardio conditioning benefits of RAW; and I've put out a Facebook plea for Insanity in he event that someone has a set collecting dust.
Oh, and then there's Zuzka Light. Nothing like having a hot Russian with enormously fake ta-tas make you do round after round of burpees. Now if she could only put Miles to sleep.
Note: I don't mention finances to garner sympathy. It's just a fact that money is tight, and it's tight for a lot of people.