It was the "Train Like A Mother" Finish It plan that first introduced me to the negative split. I was following the schedule as I trained for the Columbus Marathon in 2012. Depending on the prescribed workout, the goal was to run particular sections of the run faster than the previous sections. One day, it might be a 6-mile run split into three 2-mile sections and the next, it might be a 5-mile run split up into two 2-mile sections and a 1-mile fast finish.
The workouts were challenging, a mix of patience, strategy, speed and resolve. When you nailed it, the satisfaction was immeasurable.
As such, it's a run that I regularly incorporate into my training – whether I'm following a particular plan or not. My BRF Tami and I recently finished a 5-miler with an 8:3X split because I knew the negative split was possible.
On Thursday, I headed out to do the same – this time instructed by the five-week Striding through the Holidays plan from the Another Mother Runner challenge. But I lacked the enthusiasm I usually do for tackling negative splits.
Si is teething and fussy. Set him down and he screams.
Si is teething and is pooping accordingly. That morning, projectile shit shooting onto my leg.
Miles is testing his limits when it comes to limits on TV and sugary treats. The mornings most often end in tears but he was particularly fiery and still had watery eyes when I dropped him off at school.
Physically and mentally, I was spent. However, I had already completed the easy run for the week and knew I would feel renewed with a good, hard effort.
So I set off.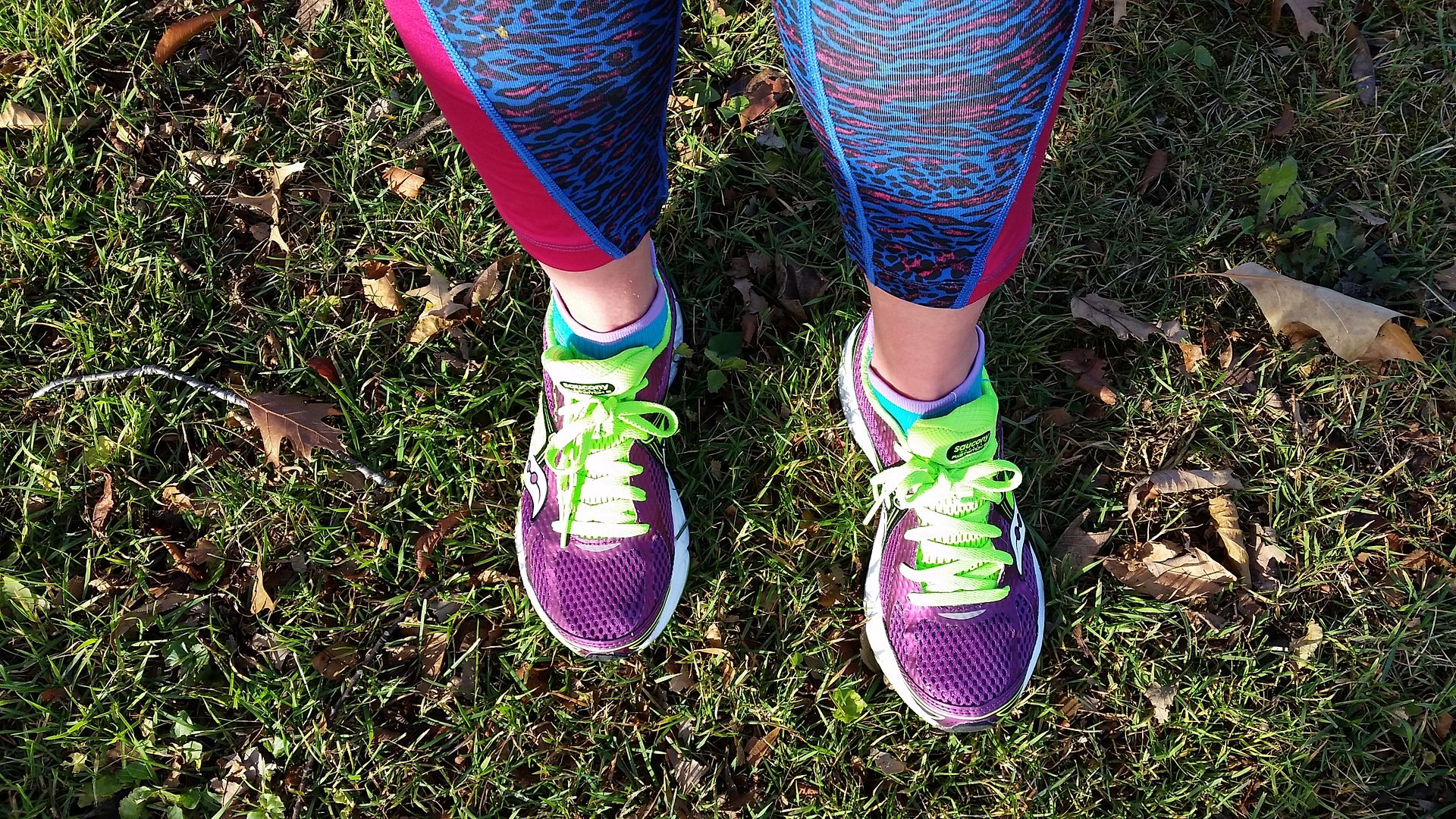 The goal for the first miles is to run slow and then slow it down some more. While you want the overall effort to be strong, you need to have room to get faster. For me, this usually means around a 10-minute mile. But my watch. It was displaying paces between 10:20 and 12:45. Fine, I guess but surprising. I didn't feel great and I hadn't found my space mentally. The slower time was doing me no favors either.

I had to remind myself to relax, take it easy and smooth out my stride – just as I had that morning when Miles tried to make me a deal: a hug for an extra 10 minutes of TV.

Beep, beep, beep. 9:48.

"Alright, I got this," I thought. I stood a little taller, felt a bit firmer in my foundation. I don't have to give in – to deals, to negative thoughts.

The wind blew at my face, and I gave myself the tiniest bit of snaps for running the front half of my run into the headwind. Even though it was a bit brisk and the leaves were all but gone, it was a beautiful fall day.

Beep, beep, beep. 9:18.

Yikes, I thought. I let that one get away. A controlled 9:30 would have been better. A lower tone in my voice would have been better used in response to the "You're mean" declaration when Rolos were denied. But I had changed my tone, changed my gait. Things had gotten further than anticipated.

I took a deep breath, and reminded myself that I was competent and had the skills to handle it. I was in control.

9:11.

Much better. I had controlled my pace, my reaction. I didn't get excited. I didn't make it worse. I just did it. I had cleaned up the mess – on the run, on the floor of Si's room. I had wiped Miles' tears. We had said our goodbyes on happier terms.

I made a quick turn on the narrow trail and dodged small branches and walnuts that littered the ground beneath my feet. I dropped my shoulders, pulled in my belly. Pulled at my sagging capris. In. Out. In. Out.

8:42

I blew up. It wasn't a flame that I had quickly doused. It wasn't a slip of the tongue. I had lost my control. It stung. Sometimes, no matter how hard I try, I just can't keep it together.

As I headed underneath the bridge and toward the section of path that winds between the river and well-to-do homes, I had a decision to make. I could throw in the towel and just be satisfied with what I had done or I could put my head down and work.

Work. Running, parenting, it's always work. Just when you think you have a handle on it, it surprises you. It makes you think. It forces you to make a choice, for better or worse.

I chose to be better.

8:28.

There's a freedom laced with fear when you lose all control. You don't have to be anything but in the moment.

I was scared that morning. My frustration with the boys had reached a crescendo, the toll of the week wearing me thin. I think I would have thrown them into the car had I not maintained a shred of sanity.

But I didn't think about that in the last mile. I couldn't. All I could focus on was a quick turnover and breaking through. An 8:28 is fast for me. Fast. Beating that, nailing the negative split, would mean sacrificing that sanity I had saved.

And just like the week had caught up with me that morning, the effort and fatigue of the previous 5 miles had caught up with me. At 5.5 miles, with just 800 meters to go, I paused my Soleus and halted to a screech. I took five deep breaths and kept going. I needed to be strong, I could be strong, to the finish.

8:01.

My fastest mile since this time last year. I had come out on top. Despite having trouble staying control, despite being sprayed with poop, despite the name calling of a 4-year-old, I had done OK.

No. Wait. I had done great.