"If you have don't something nice to say, don't say anything at all."
It's the something we've all heard, whether it's from a grandma, parent and teacher. Understandably so, as it's sage advice. However, I've been wondering whether we need to say something at all – even if it is nice.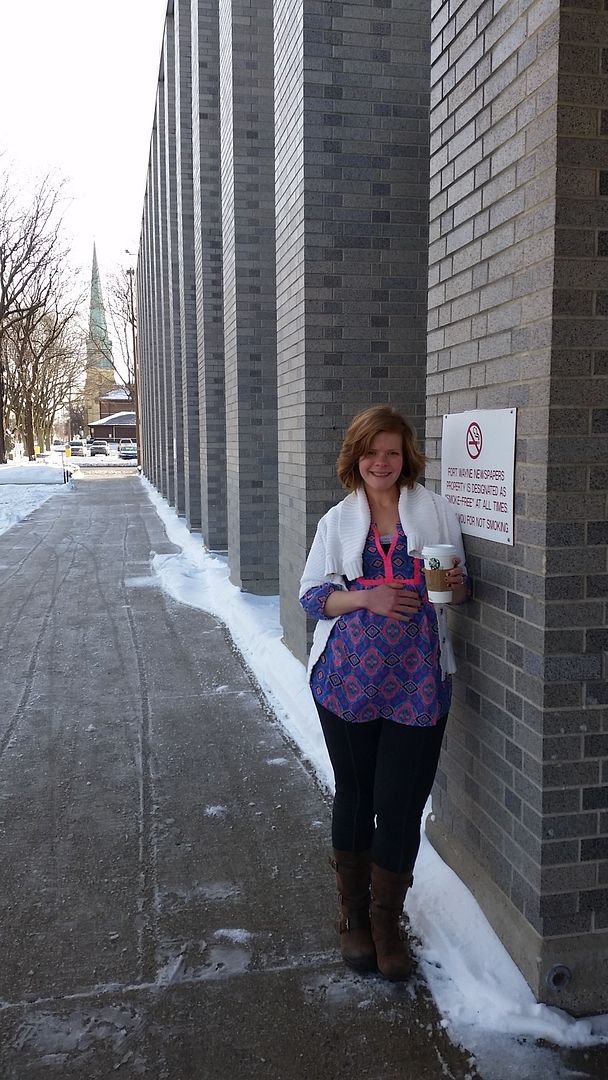 As a pregnant woman, it seems someone always has a comment. "You look so small!" "How many weeks do you have left? Oh. Really?" "You look like you are carrying a boy."
Each is said with a look toward my belly. Each is said as a reference toward my appearance.
The more I've taken in the statements and the more I've sought grace in doing so, I've noticed that the things we say – the good things – are in reference to how we look.
"I love how you did your hair today."
"Your outfit is really cute."
"Did you wear makeup today? It looks nice."
"Are those new boots?"
I will often say things like this to a co-worker or friend, even a passer-by on the street, because I think it's important to acknowledge people. I don't know if they are having a good day or a bad day or whether anyone has said something nice to them. I remember days at this time last year when I was struggling with depression and having a tough time that a single compliment would be enough to get me through the day.
But even with the best intentions, it's all superficial. We're not bolstering someone as a person or supporting her spirit. We are, in a way, giving the message that we so often try not to: it matters how you look. To me. It does.
I've considered how to change this, in my own approach to saying nice things. I could tell someone that she has a nice smile or a gentleman that he had a great laugh. But, coming from a stranger, it honestly sounds creepy – at best.
When I talk to Miles, I try not to tell him how cute he looks, a difficult task because I'm so in love with him. I try to share with him that I am appreciative of the little person he is. I emphasize the things that make my heart happy, whether it's him saying that when his baby brother is born that he'll "try to hold his hand" or sharing a book with friends.
Yet, the interesting thing is that when he says something nice, to me, it's not about who I am or the things I do. It's the lesson I'm trying to avoid.
"Mommy, you look beautiful today."
Tell me
: Am I thinking too much about this? How do you share something nice with others?