This post has nothing to do with running. It has nothing to do with a certain event tomorrow. Nope. We're just here to have some fun.
So, a few weeks ago, I judged a cooking competition that was a benefit for The League for the Blind and Disabled. It was a pretty cool event a) because I was there; b) I got to meet Christine Ha from "Master Chef"; and c) I got to take home this awesome bigger-than-life size cutout of myself.
Her name is Kassondra.
Now, let me tell you first that I like this thing more than one should. It is beyond amusing. I should also tell you that Mark does not like it nor does he enjoy how amusing I find it.
Why?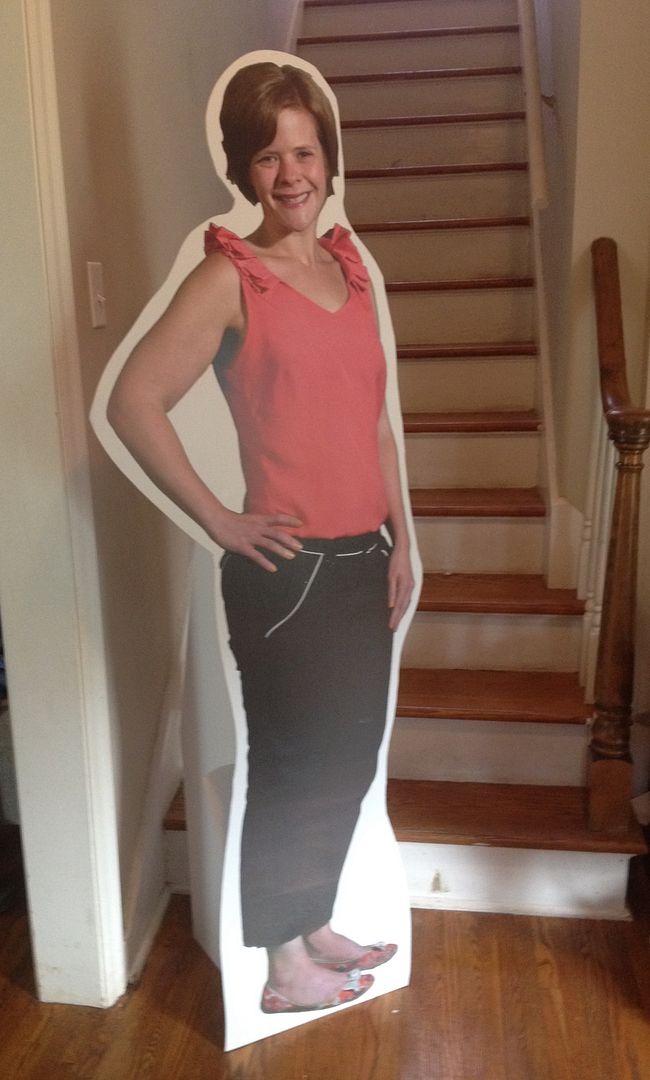 Well, I like to put her in spots to surprise him. In the bathroom, behind a closed door. At the bottom of the basement steps. In the front window. Today, she is waiting for him in the entry way. She will be the first thing Mark sees when he gets home from school.
Miles. My son. Oh, is he cute. It's a good thing, too, because this little bugger is not a fan of sleep.
I'm starting to think that he doesn't need a nap - at all - which doesn't really fly with daycare. Something about laws and accreditation. We are working with them on limiting naps in the hope we can have a more reasonable bedtime. (We went from 7 p.m. to 9:30 p.m. We'd be happy with 8:30. And, yes, he's still getting up at the same time.)
So, yesterday, he had a half nap, and we hoped for that 8:30. As you can tell from the video, he wasn't interested in sleeping. I might be the worst parent ever because I don't employ all of those "Super Nanny" tactics to get him to bed. Rather, I just try to contain him so I can eat a snack and watch an episode of "The Following." And, like, say hi to my husband.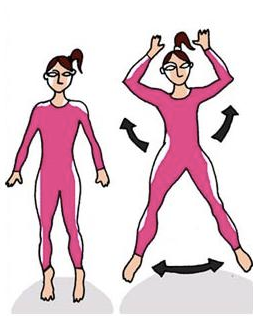 True story: I almost peed my pants doing jumping jacks during boot camp last night.
And that pretty much shuts it down, eh.