1. My lunch break consisted of a trip to the hospital (cafeteria salad) and the library to pick up an item that I put on hold.
"Spirit of the Marathon II" on DVD!
I am sure a lot of people have seen it but the viewings didn't match up with my schedule. I was
this
close to buying it until I checked the library catalog on a whim. And BAM! They had it and it was in stock. Call me superstitious but I think it's good luck that I picked up a day before heading out for a race. I can't wait to watch it tonight after my classes at the YMCA.
2. While I was at the library, I also grabbed a couple of fiction books. A book, with pages - novel, I know. Ha! Novel. I'm so punny.
Anyway ... I'm sorry for that.
While electronics are allowed on flights, I always find myself bored during the take-off and landing. And there's only so many times I can read Sky Mall. So, I grabbed
"Then Came You" by Jennifer Weiner
. I haven't read in her awhile but I fell in love with her after reading "Good In Bed." Here's hoping I made a good pick! I also downloaded
"The Signature of All Things"
for my phone after the recommendation on the Another Mother Runner Podcast.
3. So, I'm obsessed with "Orange Is The New Black." Mark and I binge watched the second season, and I am now re-watching the first season. Because, yeah, it's awesome and I need an outlet at night.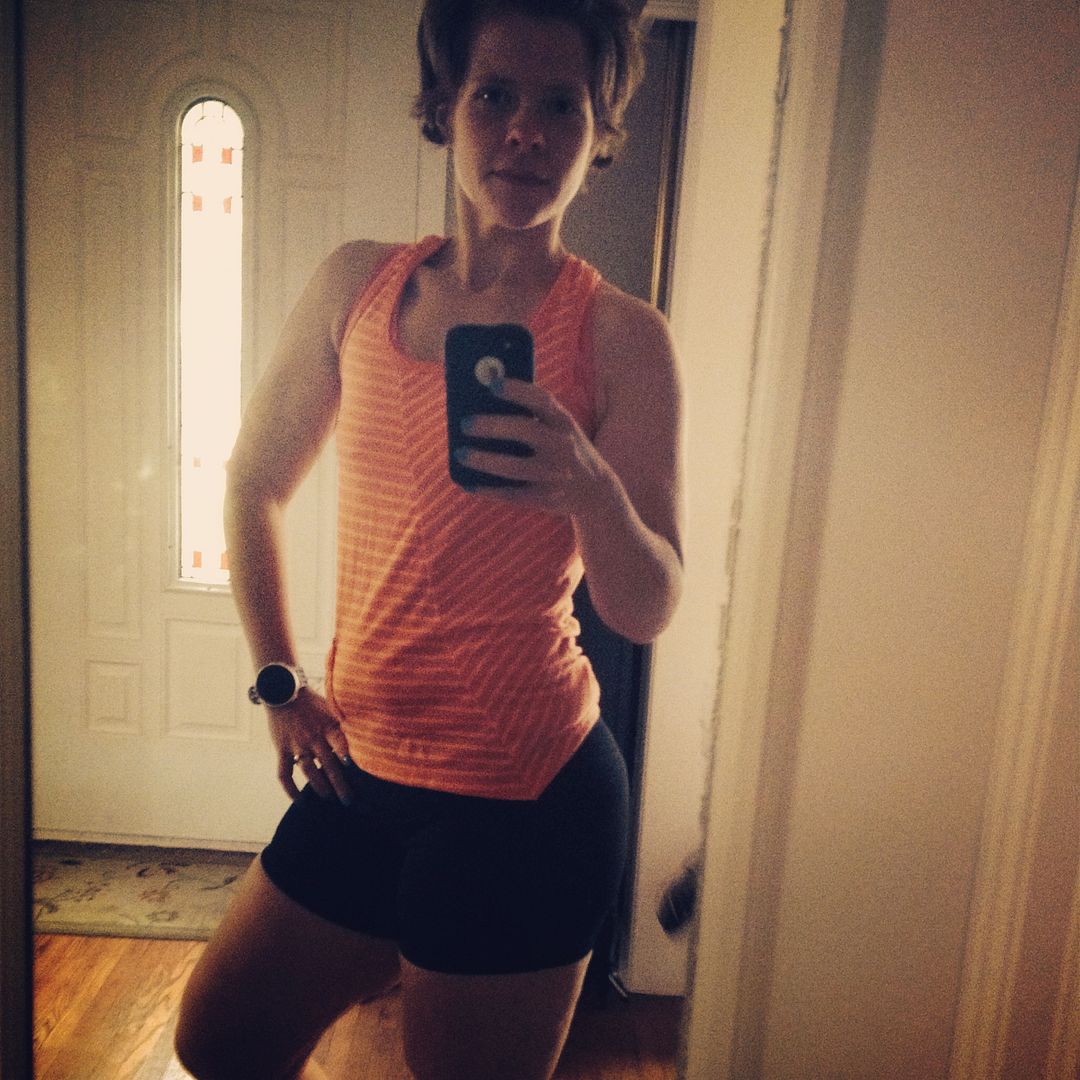 I even changed my running outfit to go with the "We Wear Orange on Wednesdays" thing. Fun or obsessed, you be the judge. (Use hashtag #runootd on Instagram and Twitter for a chance to be featured in a Runner's World weekly update.)
By the way, Mark and I will take binge-worth show suggestions that are available on Netflix and/or Prime.
What's keeping you entertained?