My first round of boot camp is over.
It's been six weeks of workouts, bug bites, threatening rain and immense gratification. When I decided to try my hand at going on my own after the BBG, I had no idea what would happen. I didn't know whether I would find anyone who would come - and then come back. I didn't know if they would enjoy the workouts or find them worthwhile. Heck, I didn't know if they would like me.
They did come, though, and came back. I've had some positive feedback and we've all learned a few things over that time. Enough so, that as I wrap up one session, I'm busily planning the second. The participants - most of whom I didn't know seven weeks ago - asked for another round. I'm switching up session times (if you are local to Fort Wayne, we've got some early mornings)
Of course, I'll be changing the workouts - though we have yet to do the same thing twice. That said, there are three types of movement that I make an effort to include in every workout, whether it's for my outdoor boot camps, my class at the YMCA or just at home.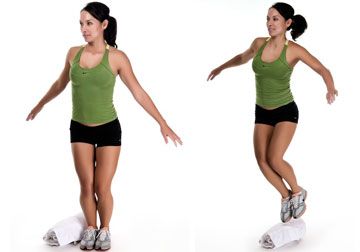 1. Lateral movement. The body is not two-dimensional, and we can't train it that we. If only for balance, it's important to incorporate movements to the front, side and back. It's easy to neglect the those movements when you are doing squats and lunges, especially. We stick the butt out and sit; step the leg and out drop. Simply moving these to the side will help to work the glute medius, which can be weak in runners.
Exercises: Side squats, side lunges, lateral hops, leg lifts, monster walk, skaters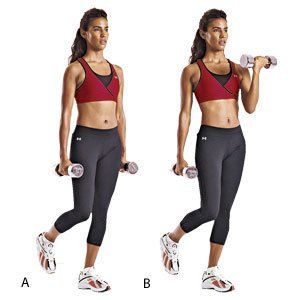 2. Balance/single leg exercises. Many things we do - walking, running, going upstairs - involves a split stance, meaning the two legs are never planted right next to each other. As such, it's important to train the body that way. It also helps to prevent injuries by supporting the joints. While lunges do this to an extent, I like to use single leg exercises to strengthen the stabilizing muscles and improve balance.
Exercises: Single leg bicep curls, single-leg deadlifts, one-leg squats, pistol squats (only with good form), one-leg hops
By the way, I have to thank
Kim
for this one. When I was planning my first week of workouts, I asked her for some feedback and she mentioned this to me. I've never looked back.
3. Jumping Jacks. I don't have a logical explanation - I just love them. They are quick, effective way to raise the heart rate and don't require space or equipment. Plenty of variations exist to spice things up, as well. I actually planned a circuit workout that had a different jack variation in each round. I just never found the right week to use it!
What are your favorite boot camp-type exercises?