I am good at staying on track when it comes to breakfast - egg white sandwiches, oatmeal, even protein pancakes. Dinner isn't that bad, either, as I always keep nutrition and balance at the forefront of meal planning.
As for lunch? It's a crap shoot.
If I'm doing well with planning and motivated, I will make a batch of soup or enchiladas to supply my afternoon meal for the week. If I'm not doing well, I find myself wandering across the street to the hospital for lunch (the best case scenario) or entertaining a walk to Arby's with my work husband.
My trouble isn't just about finding time - I'm baking my behind off now that I have a sourdough starter - but it's also finding something that I don't mind eating three, four or even five times in a row. You really have to
love
something to do that, which is why my freezer stocked with a variety of soup worked out so well this winter.
Thankfully, I made myself a winner this week, adapting one of my favorite wraps into a delicious rice bowl.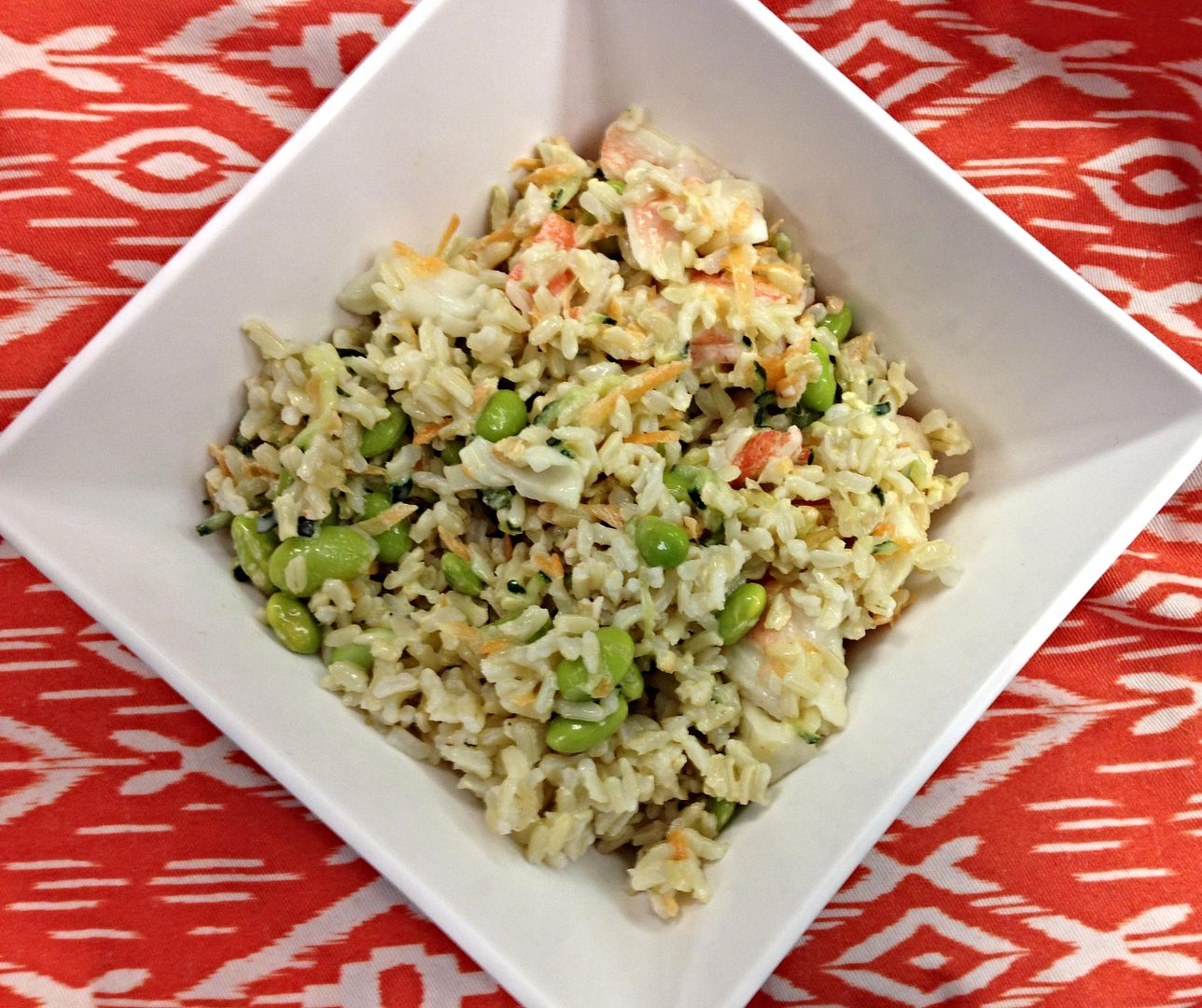 My California Roll Wrap, which was featured on my "Today Show" appearance almost two years ago, combines the best parts of the sushi buffet standard into a portable lunch. The bowl ups the ease factor a notch or three with a bulk preparation that requires little effort on a busy morning. Just toss and go.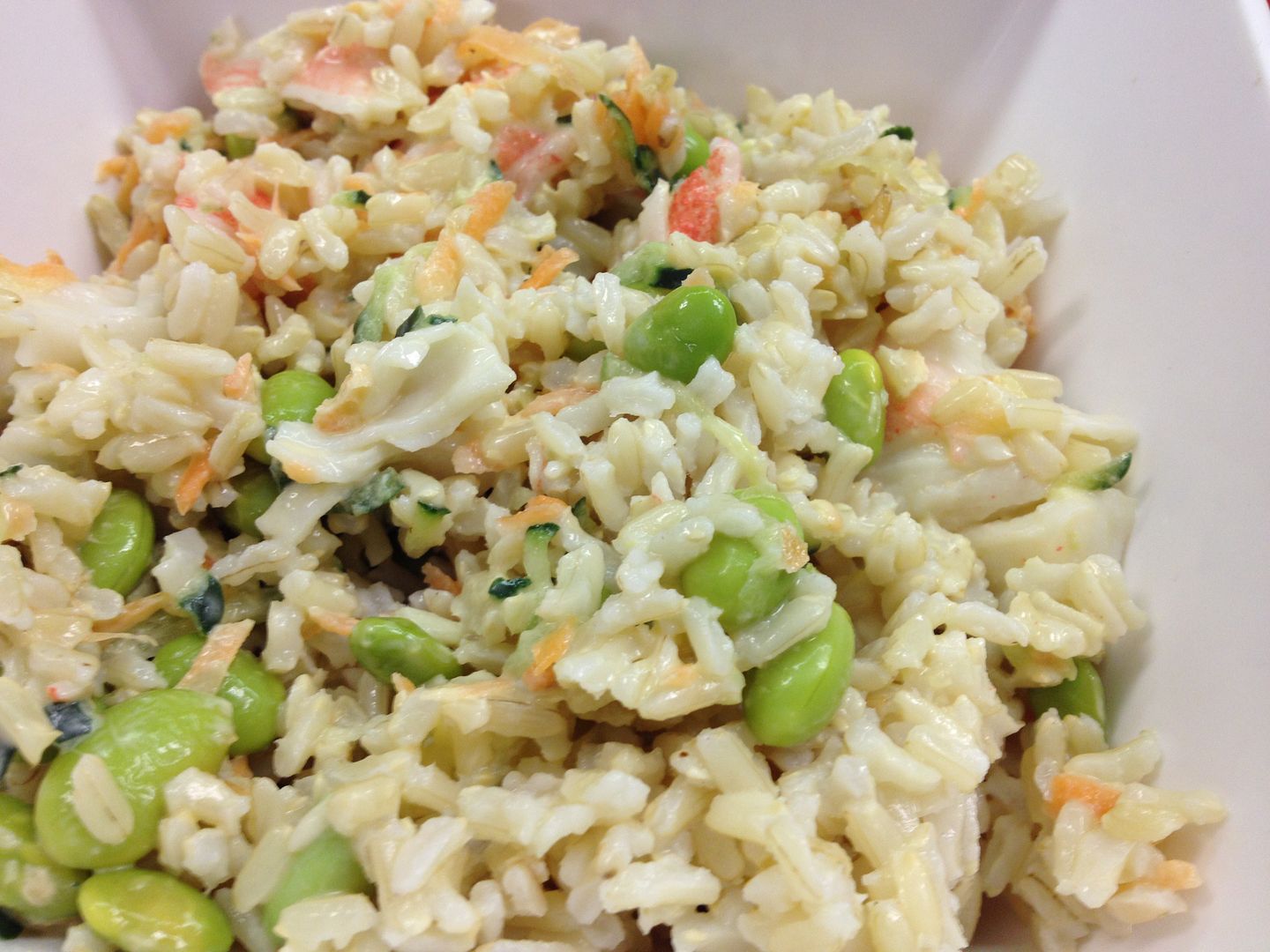 I ate it three times this week and never once felt apathetic about lunch but rather excited for the flavors that I so love about my beloved take-out Bento boxes. Even better, I can see myself making this version again and I'm already dreaming up other takes.
California Rice Bowl
1 cup uncooked brown rice
1/2 cucumber
2 carrots, peeled
1/4 cup nonfat Greek yogurt
1 teaspoon wasabi paste, or more to taste
1/2 cup shelled edamame
6 ounces crab meat, imitation or real
1/2 avocado, diced
Cook rice according to package directions. Meanwhile, using a food processor, shred cucumber and carrots, patting dry to remove excess moisture. In a bowl, combine rice, Greek yogurt and wasabi. Fold in shredded carrots and cucumber, edamame and crab.
At this point, the dish can be portioned into four plastic containers and stored in the refrigerator.
When ready to serve or take to work, add diced avocado to bowl, tossing to combine. Serve with soy sauce or pickled ginger if you are into that sort of thing.