I used to think it was a matter of preference but the truth is there is a difference in the training dynamic when it comes to doing a plank.
The straight arm is the classic. Hands are underneath shoulders and hips are lifted without being hiked. Not only does the exercise engage the abdominal muscles but it integrates the shoulder girdle, triceps and the fronts of the legs, otherwise known as the quads. I like to make sure I'm engaging those muscles by trying to push my heels to the back as I get long through the top of my head.
This variation also has a longer "lever" with the straight arms, which could make it it a bit more challenging than other variations. Keep in mind that if you have shoulder instability or wrist problems, this exercise could compromise those conditions and the effectiveness of the exercise.
The forearm plank, with palms planted on the floor and elbows under shoulders, is less full body and a more targeted core exercise. Why? The center of gravity shifts and forces more of the trunk muscles to be recruited to keep the body stable.
Something to think about: A lot of photos show people performing this plank with clasped hands. However, my physical therapist told me that doing that was "cheating." ACE, the group through which I'm certified, also instructs palms down on the floor. Other trainers say clasp the hands.
So how did I do this week? Well, there were a few nights of rolling my ass off the couch to get in but I did much better than last week.
How did you do? Be sure to comment for an entry into the giveaway.
Exercises to try this week
:
Plank with hip dips
,
Quadraped Bent-Knee Hip Extensions
,
Dirty Dog
,
V-Ups
, bicycle crunches and
butterfly crunch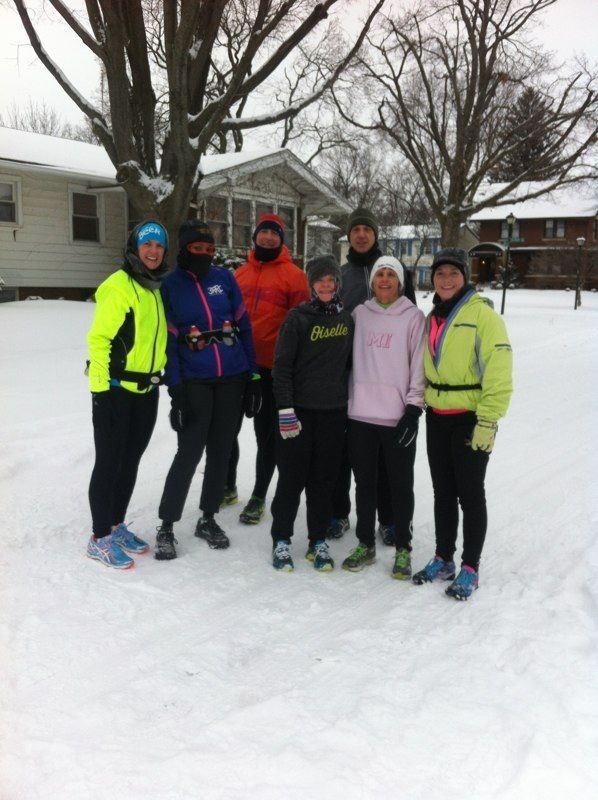 The week, in training:
Monday: Rest
Tuesday: 4 miles, tempo
Wednesday: 3 miles + Bodypump
Thursday: 38 minutes on indoor trainer + Ripped
Friday: 5 miles, intervals
Saturday: Bodypump + 30 minutes on trainer
Sunday: Almost 6-mile snowy run with the group