"It's too cold."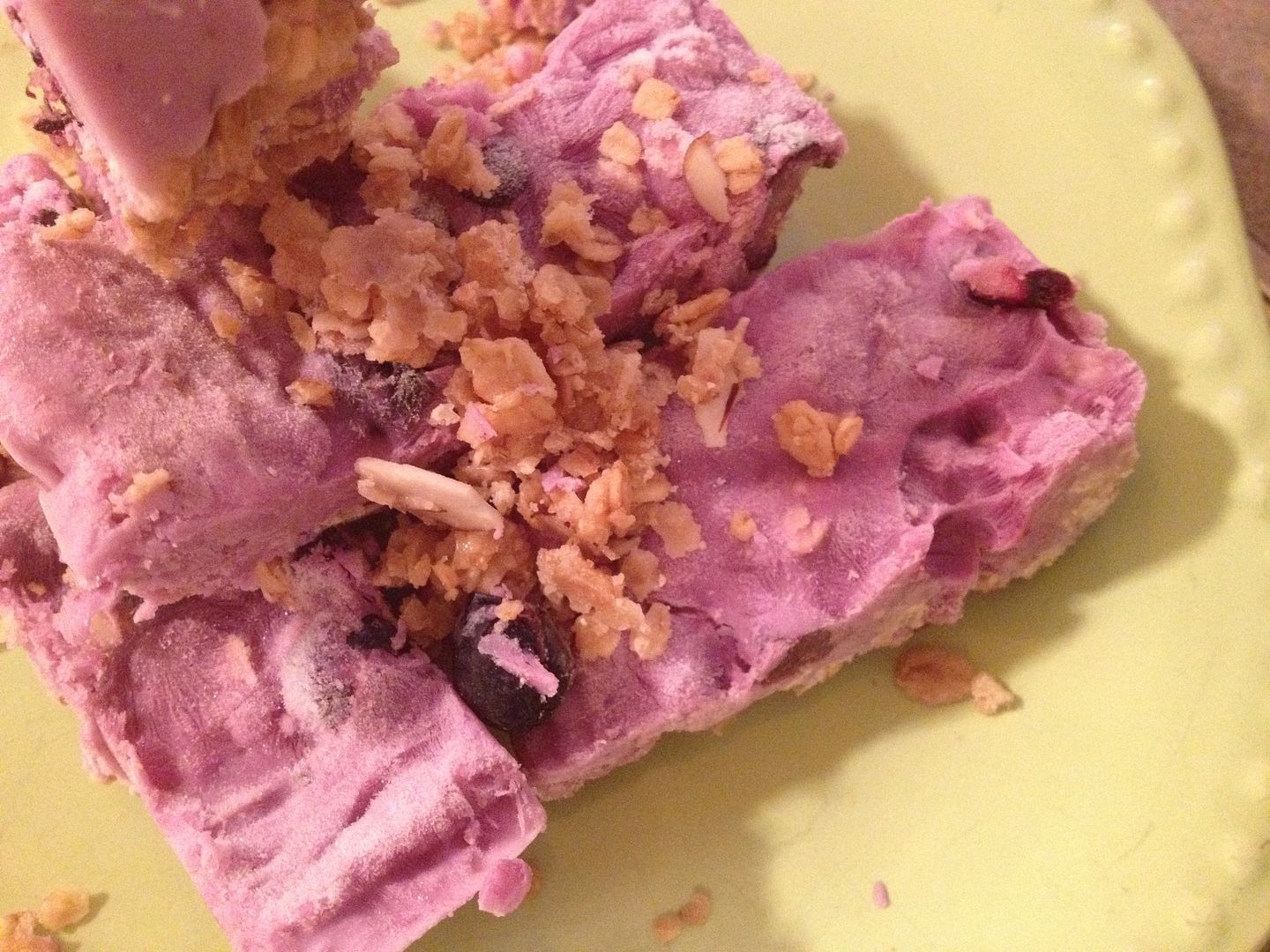 Of all the things I expected Miles to say about the Frozen Blueberry Breakfast Bars, it was not a complaint that they were too cold. I thought it would be more like, "Yummy!", or another enthusiastic expression as he was once again a part of kitchen preparations.
Yet, he was unimpressed by the frozen treat and insisted that I eat it. Not that I minded - I found the bars to be sweet and satisfying, an interesting balance to the fourth cup of coffee I had this morning.
The recipe for the bars was sent to me by Yoplait Greek (as was the yogurt to make them ---> full disclosure) was quick, easy and very toddler friendly. Miles was able to help by stirring together the butter and granola, dumping the yogurt on top when it was cool and sprinkling on the garnish.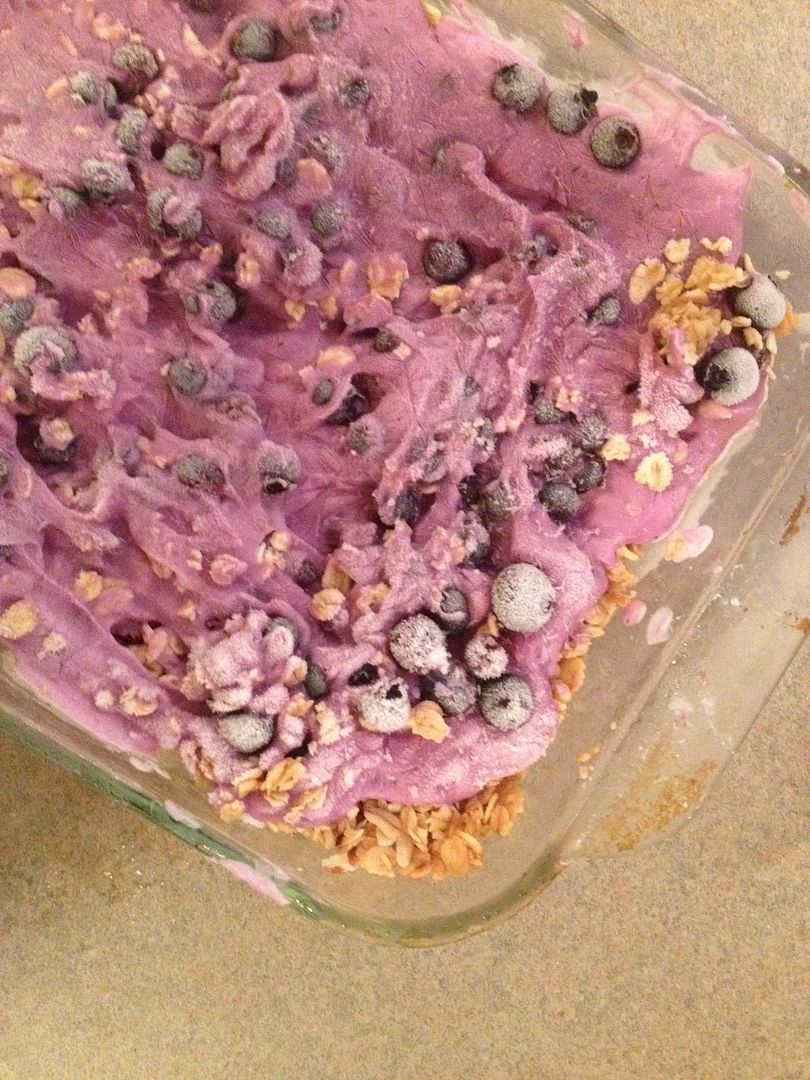 And since there were no chemical reactions (rising, leavening, etc.) or raw ingredients, I didn't have to worry about whether he added too much or too little of a particular ingredient, overstirred the base or licked the spoon.
The only worry, it seems, is being patient enough for them to thaw so we can eat them at a more palatable temperature.
Frozen Blueberry Breakfast Bars
2 1/2 cups Cascadian Farm® organic oats & honey granola
1/4 cup butter, melted
3 containers (5.3 oz each) Yoplait® Greek blueberry yogurt
1/4 cup fresh blueberries
2 tablespoons Cascadian Farm® organic oats & honey granola, coarsely crushed
Heat oven to 350 degrees. In large bowl, mix 2 1/2 cups granola and the melted butter. Firmly press in bottom of ungreased 8-inch square pan. Bake 10 minutes. Cool 10 minutes on cooling rack. Freeze about 5 minutes or until cold.
Spoon yogurt over crust; gently spread to cover. Sprinkle with blueberries and crushed granola. Freeze about 3 hours or until firm.
Remove from freezer 10 minutes before cutting. To make bars, cut into 5 rows by 2 rows. Wrap each bar tightly in plastic wrap. Store in freezer. Makes 10 servings.
Nutrition
: Calories 180 (Calories from Fat 60); Total Fat 7g (Saturated Fat 3g, Trans Fat 0g); Cholesterol 15mg; Sodium 100mg; Total Carbohydrate 24g (Dietary Fiber 1g, Sugars 6g); Protein 5g
Try any of the Yoplait® Greek yogurt flavors in this bar in place of the blueberry. These bars can be stored tightly wrapped in the freezer up to 2 weeks.