Motherhood cramps my running style.
There's just no other way I can put it. For good or bad, better or worse, having a child - and a young one at that - has changed me and the way I trained for distance races and the way I perceive others train for distance races. It's something I've known for some time but not a fact that I felt fair to admit.
After a second weekend of buddying up for the long run, though, I could no longer deny it.
"Who picked 7 o'clock?" a new running friend said from the parking lot as she stretched and savored the last few sips of her coffee.
A pang of guilt stung. It was me, me who picked 7 a.m. It was me who was responsible for the yawns, for getting everyone out of bed early to drive downtown.
I didn't select the start time because I wanted to avoid heat or humidity or had to work but because I didn't want to leave Miles all morning. The early I started, the earlier I could be done, the earlier I could be back to Miles. Maybe I shouldn't think this way. Maybe I shouldn't feel guilty about taking three hours on a Sunday to run 17 miles. Maybe I shouldn't feel like I'm thrusting my parental responsibilities onto Mark so I can seemingly destroy my body.
But I do.
As we ran, the unofficial leader of the group and active club member was encouraging in her invitations to run during the club runs. I feel sheepish having to turn down opportunities because I have to get home, make dinner and read stories. I feel silly, sort of, turning down invitations because I am tied to a 7 p.m. bed time routine.
But there's no other way. And no real point to this, either, except I want to feel sorry for myself a little bit.
The one good thing out all of this, though, is that I am breaking out of my shell, seeking out new people to run with and may have found a training partner in the same pace range for the marathon.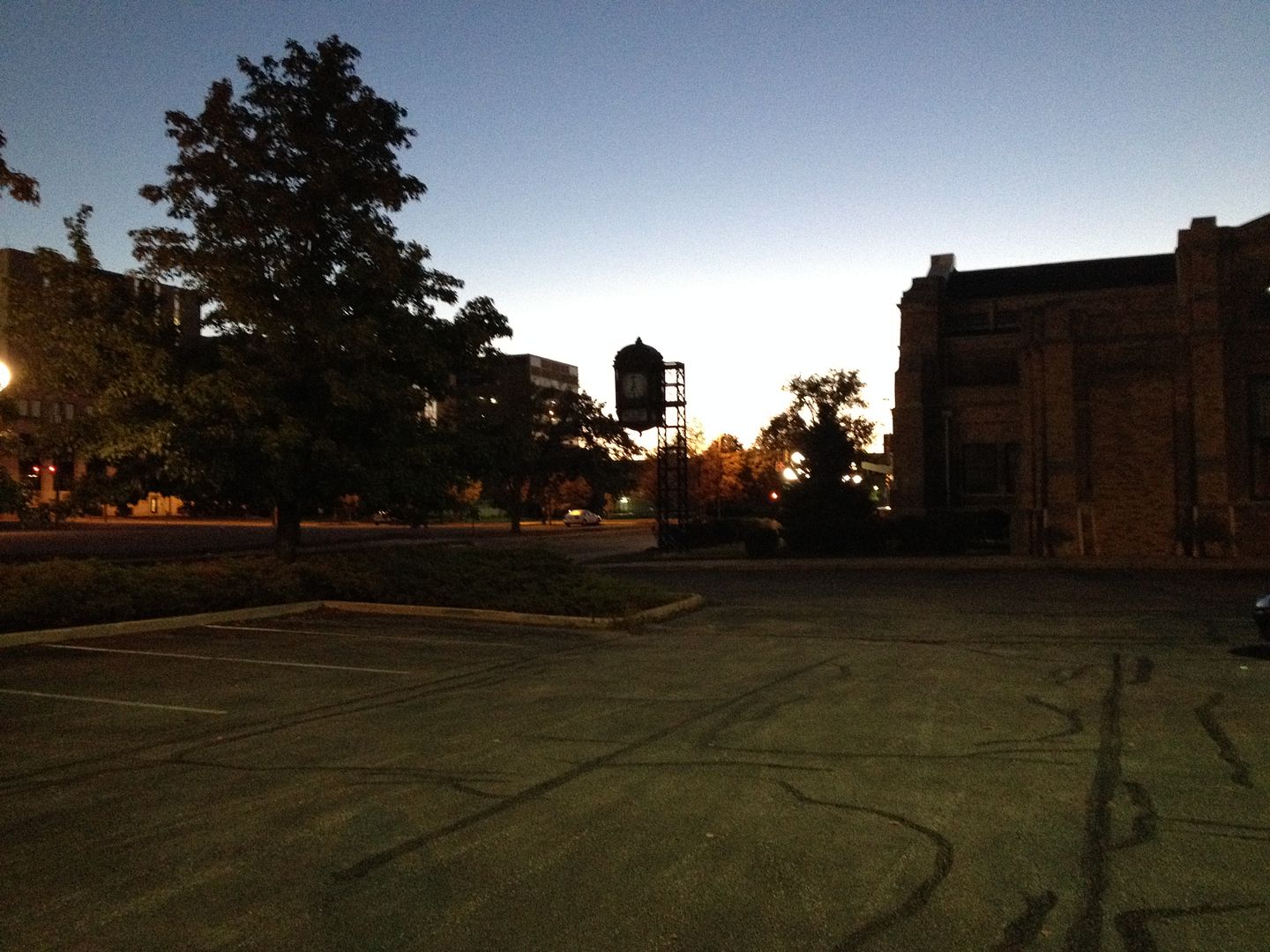 Scene from start of my Sunday long run.
The week, in training:
Monday: Rest
Tuesday: Piloxing (taught) + Bodypump (taught)
Wednesday: 5.36-mile run
Thursday: 6.25-mile run + Rip (taught)
Friday: 30-minute indoor cycle
Saturday: Bodypump + 2.25-mile run
Sunday: 16.65-mile run