Once upon a time, I was a mother runner. I was a mother runner who tossed her kid in the jogging stroller, secured him (obviously) and logged whatever miles I had on the plan.
Once upon a time, I was a mother runner. I was a mother runner who planned her runs on a baby's schedule, hoping he'd wake up in time to do what we needed to do.
Once upon a time, I was a mother runner who grew stronger as her baby grew, pushing more and more weight around the neighborhood.
And then winter came.
It was too cold to run with a toddler in tow. The toddler was sleeping later, eating real food and taking longer to start the day. The toddler definitely wasn't sleeping in the stroller and had a reduced attention span.
So the stroller runs slowed until they stopped. For a long time. So long that I had to look in my log to see when I last pushed the BOB.
But I'm happy to report that in five days, Miles has been in that stroller three times and I've been behind the handlebars for two.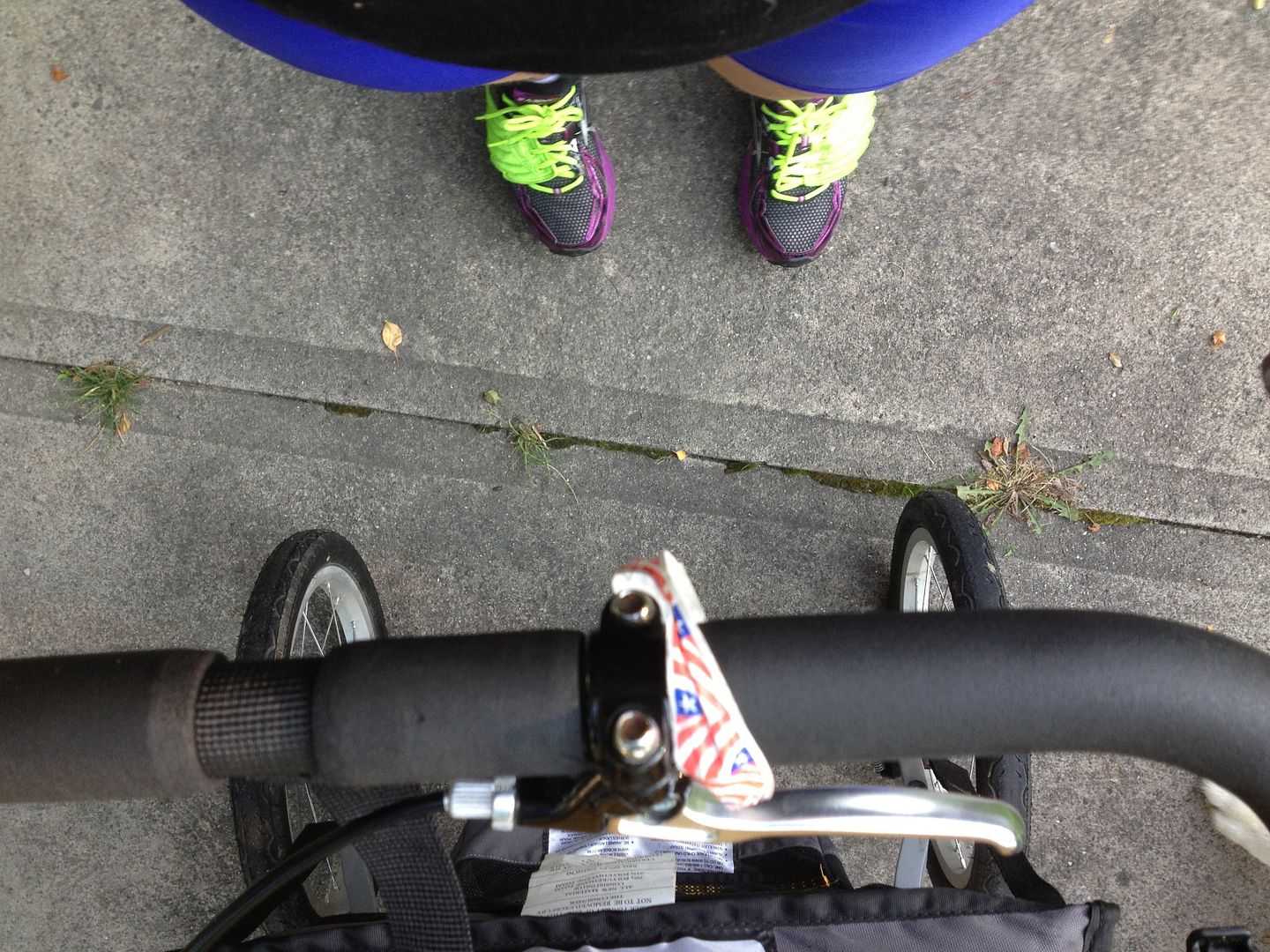 1. Mark was camping, my in-laws vacationing and I was flying solo with Miles this past weekend. It's definitely not the ideal situation for a mother runner in the midst of marathon training but it was good. I hopped ahead in the plan and rescheduled workouts so that all I had to do on Sunday was a 3-miler. After breakfast, I filled a bottle with nuun, grabbed a cup of toddler trail mix (Goldfish, raisins and peanuts) and made sure Miles had his new friend, Tiggy. The run was nice -cooler weather and a decent pace - but I forgot just how hard it is to run with the stroller. I felt like I was sprinting a 5K rather than going for an easy run around the neighborhood.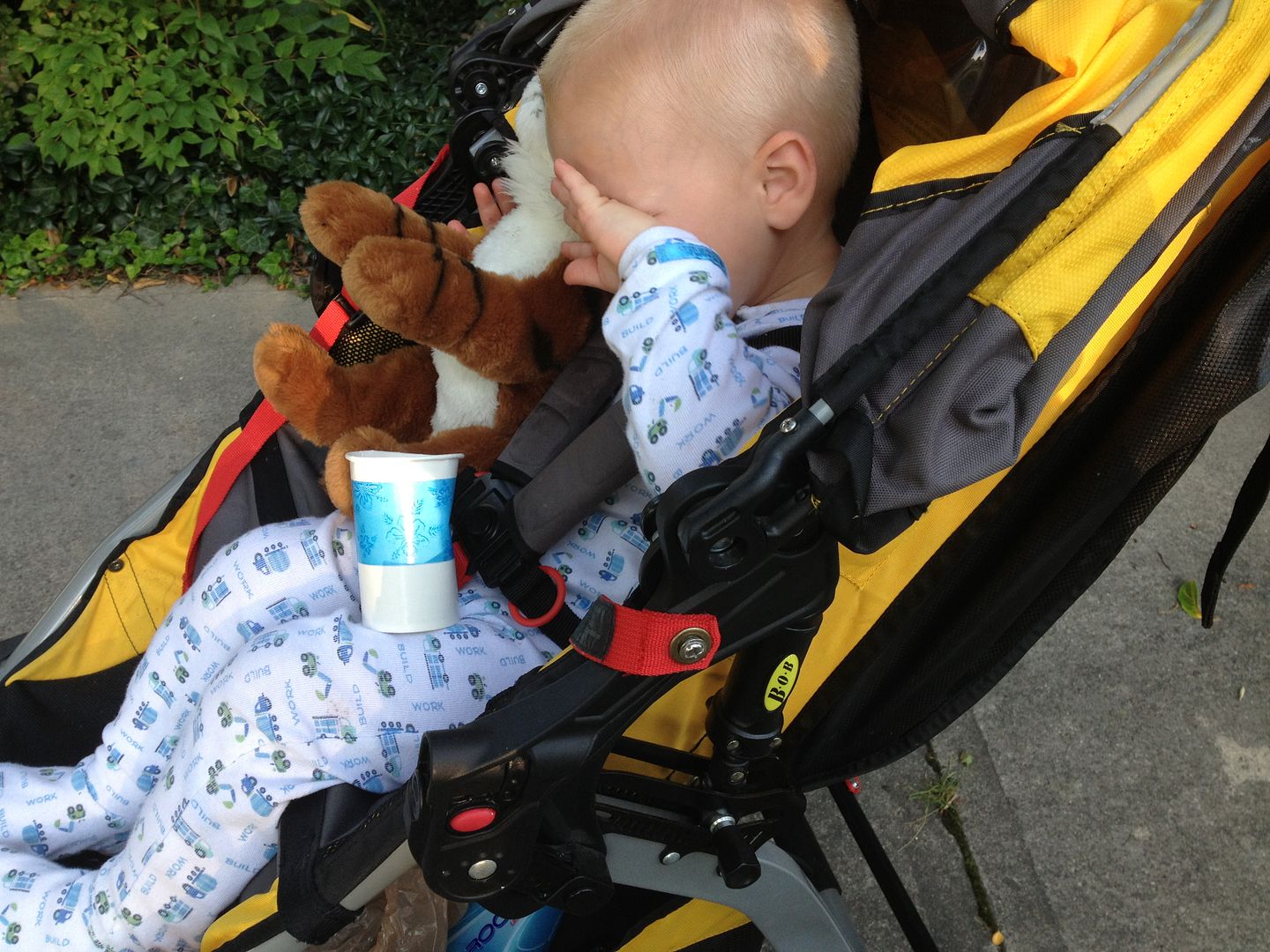 2. On double days, I normally ship Miles off to daycare and squeeze my run in before work. Yesterday, though, I realized we were all sort of hanging around, waiting for the clock to strike 9. And it was 8:35. It seemed like such a waste to sit around so I asked Mark if he was interested in joining me for 3 miles. The run was hard as I had 6 miles already in the books, and we were forced to extend it by a 0.5-mile because of tree removal. Thankfully, Mark was a gentleman and pushed little man the whole way.
3. No matter the miles on tap, I've been getting up early to log them but after two successful stroller runs, I asked Mark whether he wanted to try it again since I had only 3 miles today. I pushed for half, answered repeated questions of "Where we going?" and stopped too many times for traffic, dog poop, lollipop retrieval and chats.
The stroller runs have been a nice change pace of this week but I'd be lying if I wasn't looking forward to some quiet time on Saturday morning. Seriously, you can only answer the same question 139 times before wanting to go find a binky.
What are your three things for Thursday?