Eight more work hours till the weekend. Eating lunch while I plan next week's menu and grocery list. Sixteen (or 17) miles until the training week is over. A week until payday. Thirty-six days till the Run the Bluegrass Marathon and celebrating with a
Sweet & Sassy Redheads
BabyCakes Cupcake
.
Ten weeks till I get to spend a weekend with the girls for the Wisconsin half marathon "Go Epic or Have Fun" adventure. (Yes, this item gets a whole paragraph to itself.)
Sometimes, it feels like I am so busy planning the future that I forget to live in the now. It's a shame because the now is so amazing - a fresh dusting of snow, sunlight peeking through the sky and being entertained by the disappearing act of a Goldfish-fueled Great Miles Copperfield.
Manduka, purveyors of high performance yoga gear, was inspired this, the magic of living in the moment. Its
new spring collection
, NOW=WOW, features an array of functional yoga gear in fresh new colors such as Pop, Glow, and Breeze.
And even if you're not a yogi, the lineup is great for the fitness enthusiast. Mats for ab work, bags for heading to the gym and
eQua Mat Towels
for soaking up all the sweat. And let me tell you from experience, it's impossible not to live in the moment when you have salty drops burning in your eyes
☺
(OMG, I used an emoticon. Please shoot me.)
Manduka is encouraging people to live in the moment (without the burning pupils, I assume) with its #NowIsWow campaign. The digital campaign encourages the yoga (and fitness) community to take a pause and experience the moment - by celebrating life, reveling in nature and embracing the now. Every week Manduka will showcase a new color from the Spring line - in visual collage form - via
Facebook
, Instagram,
Twitter
and its
blog
. Manduka will then ask the community to share an image of their own to celebrate life's stunning moments, guided by that color. Fans can tag their photos on Instagram and Twitter using #NOWisWOW or upload on Facebook. For every entry, Manduka will donate $1 to yoga charity, Off The Mat, up to $1500.
Awesome, right?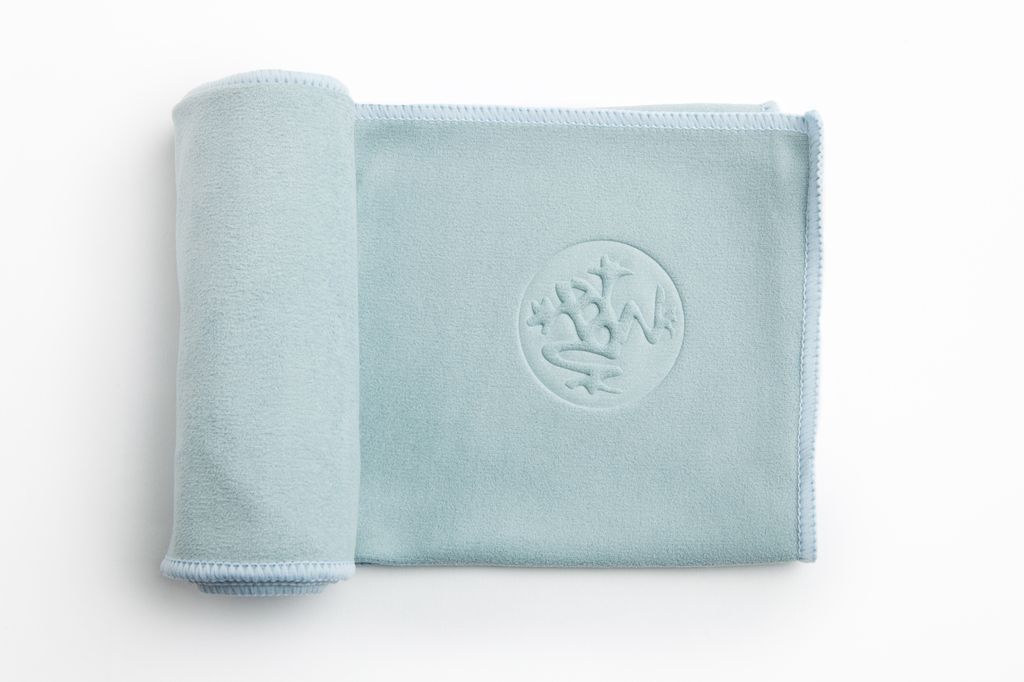 This week's color is SHADE, a lovely shade of gray. Coincidence because Manduka is offering one reader an eQua Mat Towel of his/her own in SHADE, a $42 value, and it's a not so lovely gray outside.
To enter, leave a comment telling me how you live in the now.
For additional entries (leave a separate comment for each, indicating that you did so):
Disclosure/disclaimer: Manduka sent me an eQua mat towel for my participation in the campaign but all opinions are my own. The giveaway begins Friday, Feb. 22 and will end Tuesday, Feb. 26. The winner will be announced on Wednesday and will have 72 hours to contact me via email or a new winner will be selected. Open to U.S. residents only.