I like to think of it as an interest but others might call it an obsession but lately I've found myself watching hair videos on YouTube.
Lots of them.
My interest is primarily in braiding as my hair is finally long enough to begin to do some of the more intricate styles. Waterfalls, lace, rope, French, Dutch, fishtails – I've tried them all.
I've wondered, though, if all the twisting and re-twisting affects my hair so when I went in for highlights the other week, I brought up the topic with my hair stylist. Amy, who owns the cutest little shop just north of downtown, assuaged my fears and said the braiding was unlikely to break my hair so long as I was twisting it dry.
However, she did have once concern: how I treated my hair during the summer, especially as a runner. The season of bouncy pony tails and sweat-soaked runs can do a number on our hair, she says.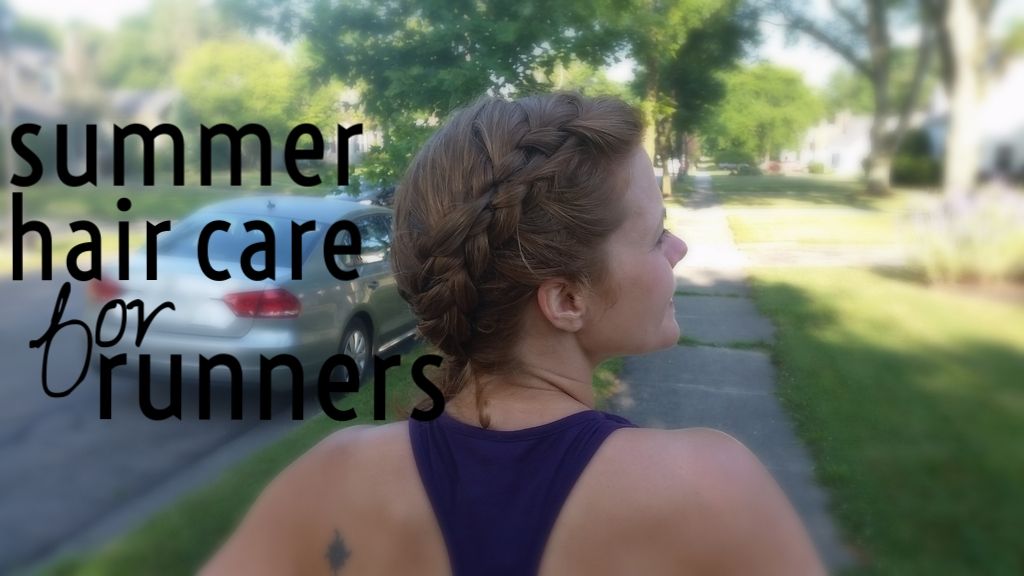 Here are some things to keep in mind:
• Hair is at its most fragile when its wet. While the idea of pulling out an elastic from a sopping-wet messy bun seems divine after a long run, be careful. Hair can break if you aren't gentle. You can wait for it to dry or use
no-damage hair elastics
. I prefer to keep my hair neatly braided (surprise, surprise), which means that I don't have to pull the elastic through as much hair.
• Just like it can your skin, the sun can damage your hair. Not only can it discolor your strands but it can cause them to be brittle and dry. It also leads to split or broken ends and thinning. There are
hair products available with SPF
but Amy advises wearing a hat or buff to keep your mane covered.
As if I needed a reason to bust out the Nuun trucker hat!
• Wash with caution. Most hair experts advise that it's not smart to wash your hair every day. However, when my hair is dripping in sweat, there's nothing more that I want to do than lather up in a refreshing shower. My stylist Amy suggests that rinsing the hair can work wonders without stripping the hair. One word of advice, though: Make sure the water isn't scalding as hot water can affect the hair. When I asked about dry shampoo, she said that from her perspective, dry shampoo is an occasional product and not a replacement for washing your hair. An alternative could be a
sulfate-free shampoo
, which has a more mild detergent than traditional 'poos and is less likely to damage the hair.
• Time for conditioning. With all of the washing and sun exposure, it doesn't hurt to be proactive about your hair. A good hair mask used a couple times a week in place of condition can add moisture back into your strands. I, personally, have been doing this for several months, and it helps me keep my hair smooth and soft. I'm using a
Macadamia Natural Oil Masque
that a friend gave me about twice a week. Amy, who uses natural and eco-conscious products, does advise that many of these products aren't necessarily "clean" and to be sure to read the labels when selecting a product.
What are your tips for keeping your hair healthy?